Gus Maggio Makes GL History
On May 2, 2023 Green Level student Gus Maggio became the very first player in GL high school history to pass the milestone of 200 points. The Junior attacker had 9 points in the convincing playoff win against Fuquay Varina and we had the chance to talk to him the next morning about the accomplisment.  
 What does this milestone mean to you?
"It means a lot to me, it really represents all the time I've put in on and off the field, the work I've put in with the teams. Im just glad I can share this moment with my boys on the team it just makes it that much more special. Having played with these boys since freshman year.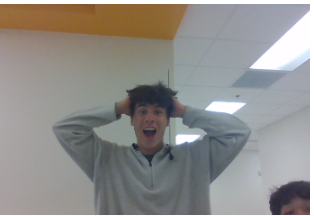 What allowed you to achieve this goal
"The support from my coaches and teammates, the late-night sessions at Thomas Brooks, and my mentality to give it 110% whenever I get the chance. I mean I really just flip that switch when I walk onto that field. And I can't forget to mention the energy my teammates bring to the table to get me hyped for the games"
How did you celebrate this outstanding achievement?
"You know I didn't really think at the moment I just looked at my closest teammate on the field and I just went crazy. It was a surreal moment and one that I will never forget."
The Gators Lacrosse team travels to Pinecrest on May 5 for the second round of state playoffs. Good luck to Gus and the team as they take on the Patriots looking to pull out the win to move onto the the 3rd round which will be next week.