Gator of The Week: Luciana Montoya-Olaya
S. Vargas, Asst. Student Life Editor, Tech Support Team
October 31, 2019
Say hello this week's Gator of the week: Luciana Montoya-Olaya! Luciana is from Peru and was recommended by Ms. Achilli. When I interviewed Luciana, we spoke in Spanish, which is her first language. Luciana told me that she loves to watch basketball and that she school and learning. One of her favorite things is fashion–she loves everything related to it. Luciana's favorite foods are pastas, and she told us that ravioli is her favorite. She has seven brothers but only three of them came with her to the United States. Ms. Achilli says that Luciana is "always kind to her teachers and peers; she always has a smile on her face." Congratulations, Luciana–you're a fantastic Gator of the Week!
About the Contributor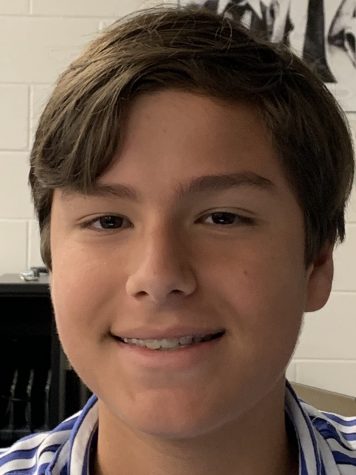 S. Vargas, Asst. Student Life Section Editor
Sebastian Vargas is a loving, caring, and eccentric 15-year-old who tries to think about others in all his actions. He loves to play instruments and is...