Gator of the Week: Yasine Souissi
S. Vargas, Asst. Student Life Section Editor
November 22, 2019
Say hello to this week's Gator of the Week: Yasine Souissi! Souissi is a Sophomore and loves being a student here Green Level. Some of the things he loves to do are design, art, and working with Cary Teen Council to serve his community. One of his hobbies is biking. On many weekends Souissi likes to bike to Green Level and back to his home just for the ride. He is also an avid lover of lasagna and Chef Boyardee Ravioli. Yasine has two siblings, a nineteen-year-old brother in college and a twelve-year-old sister. Many people say Souissi is great to be around. Our own Editor-in-Chief, Milla Grabowski, shares that "Yasine is a student who excels in Speech class and who everyone enjoys being around." Souissi  really shows our Gator values. Congratulations Yasine!
About the Contributor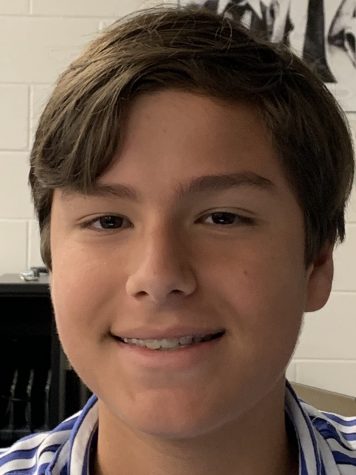 S. Vargas, Asst. Student Life Section Editor
Sebastian Vargas is a loving, caring, and eccentric 15-year-old who tries to think about others in all his actions. He loves to play instruments and is...