Gator of the Week: Andrew Wang
S. Vargas, Asst. Student Life Section Editor
December 8, 2019
Say hello to this week's Gator of the Week, Sophomore Andrew Wang.
Wang has lived in North Carolina his entire life except for a first-grade year spent living in China. He is an energetic person and is great to be around.
Some of the things Wang likes to do for hobbies include programming, sewing, studying current events and playing video games. He is actually one of the executives of the Programming Club at Green Level.  He loves to sew as a pastime, as well as to fixing holes in clothes and other items.
Wang has a sister who is seven years old who he loves dearly. His favorite food is all the different types of Chinese food.
Andrew's friends describe him as very kind, and Sushrit Pasumarthy said, "He works very hard in class and helps others." 
Congrats Andrew!
About the Contributor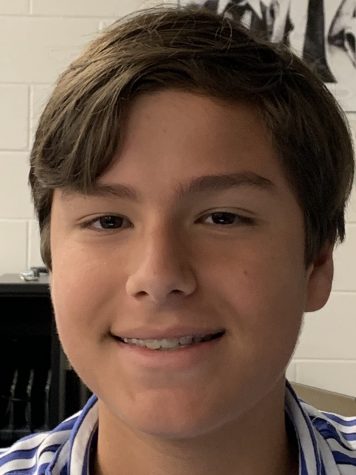 S. Vargas, Asst. Student Life Section Editor
Sebastian Vargas is a loving, caring, and eccentric 15-year-old who tries to think about others in all his actions. He loves to play instruments and is...