Gator of the Week: Amelia Venuti
S. Vargas, Asst. Student Life Section Editor
December 13, 2019
Say hello to this week's Gator of the week, Amelia Venuti! Venuti is a Freshman who was born in California, but quickly moved to North Carolina when she was young. Some of the things she loves to do include running, shopping, sleeping, and hanging out with friends. She was a member of the Green Level Cross Country team and now is participating in Track. Venuti is an only child and she also cares for her parents a lot. Amelia was nominated by Mr. Solakoglu, who says "Amelia is super kind to everyone and is a great student." he also said that he wanted to thank her for being a great student athlete. Amelia's attitude is something that we should all strive for. Congratulations, Amelia!
About the Contributor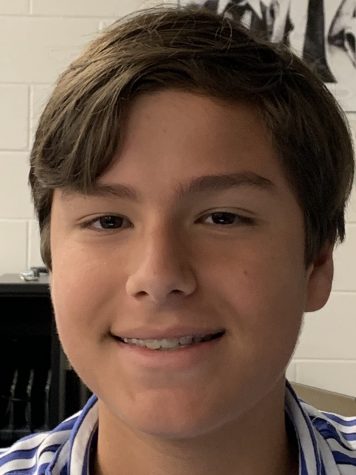 S. Vargas, Asst. Student Life Section Editor
Sebastian Vargas is a loving, caring, and eccentric 15-year-old who tries to think about others in all his actions. He loves to play instruments and is...