You Can Write An Article for the Site!
A. Guo, Asst. Editor-in-Chief
December 17, 2019
Hang on for a minute...we're trying to find some more stories you might like.
If you have ever felt under or misrepresented in school or in media coverage or wanted to see your article on a news site, then write a suggestion or letter to the editor!
A letter to the editor is an article that is written by a reader about a topic that is of concern to them. In other words, it is an opinion piece or an editorial about something you find important and worth writing and reading about.
To write the article, all you need is a relevant topic, an opinion, and your contact information (read more about our opinion policies here). If you don't believe your opinion will be published, we have evidence that it has already been done before! Harrison Beck and Andrew Kelso wrote a letter to the editor about the flat earth back in October. 
Please submit your article here for review and potential publication!
If you are not interested in writing an article, but rather want to see a story which we have not written, then you can use this same link to suggest story ideas.
Our story suggestion/letter submission link can be found on the "Contact" tab at the bottom of every page of The Gator's Eye. If you have any additional questions you can contact our advisor, Ms. Nation ([email protected]). We are looking forward to your articles and ideas!
About the Contributor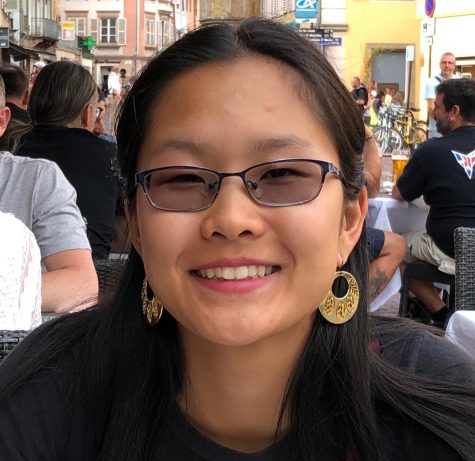 A. Guo, Asst. Editor-in-Chief, Tech Support Team
Aida is a Sophomore who enjoys playing volleyball, singing, and art. Her favorite movie is Spirited Away, favorite fictional character is Lara Jean Song...