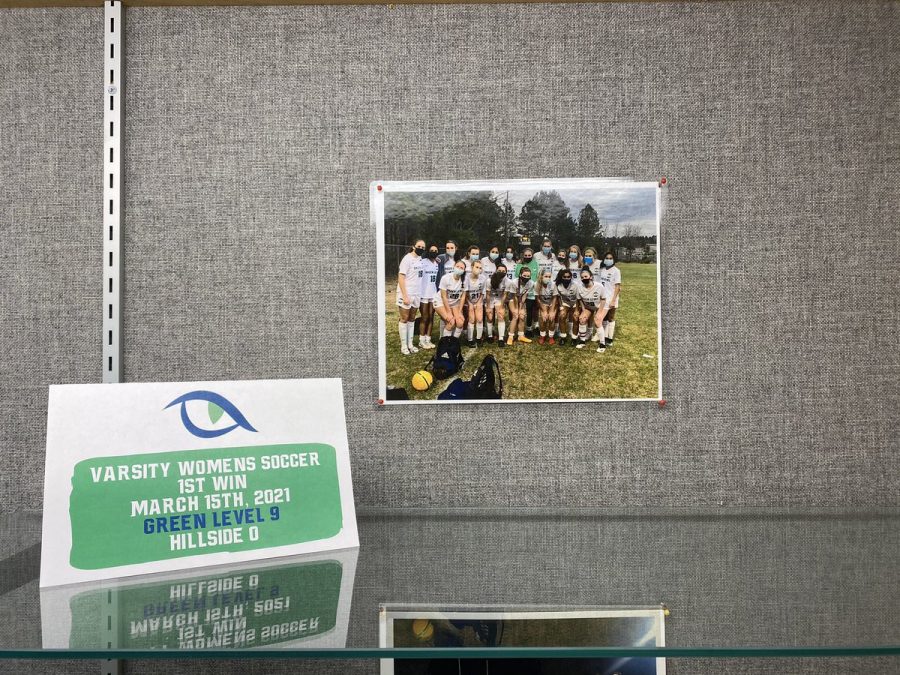 On Monday, March 15th our Women's Soccer Team had their first game versus Hillside High School. Our Gators demolished them with a 9-0 win. This marked the first ever win for our Women's Soccer program. 
They dominated in the first half scoring seven goals, and then gathered two more goals in the second half, closing out the game.
Bryce Benzing scored three goals in the game and is the Green Level Student Athlete of The Week!
Bryce tells us how it feels to return to high school soccer and score three of the first goals for our Women's Soccer program, "It feels great, it's a great start to the new year and with a new team".
She goes on to tell us how she feels about the season this year, "I feel like we have strong returners and now having strong new players we will do great things this season. 
Getting to know everyone on the team, I feel as though we have the skills and leadership to be successful. I am confident with the strategy Coach Stacy Lamb has for the team."
The Gators will hit the ground running next week, as they travel to Panther Creek High School on Monday, March 22nd.