NFL Draft Predictions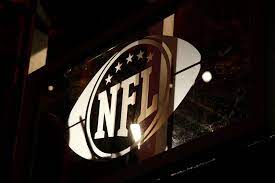 The 2021 NFL draft is only a few days away. And there have been a few blockbuster trades that have happened between a trio of NFL teams. The Dolphins, the 49ers, and the Eagles have made a trade. The 49ers pick at 3, the Eagles pick at 12, and the Dolphins pick at 18. The 49ers push for a high draft spot could only be hinting at one thing and one thing only — A Quarterback.
Here are my predictions for the first 5 picks in the NFL Draft. 
Pick #1 – Jacksonville Jaguars
The Jags are undoubtedly going to take the best qb prospect in this draft, Trevor Lawrence, QB, Clemson. Urban Meyer made it clear that they were looking at him and leaning towards him with the first overall pick. He's got a great arm, great vision, accuracy, and can get out of the pocket. Some analysts have described him as the best qb prospect since Andrew Luck in 2012. In 2020, Lawrence threw for 3,153 yards, 24 tds, and 5 interceptions with a solid completion rate of 69.2%. Although his TD numbers have dropped since 2019, his completion percentage has risen by around 4%.
The Jets' intentions are very clear for the draft. After trading away Sam Darnold to the Carolina Panthers, they're set on a qb who can change their offense completely. At pick #2, I have the NY Jets selecting Zach Wilson, QB, BYU. His arm talent and quickness in the pocket make him an unstoppable force, and with the newest offensive additions in the Jets' system and a great mastermind head coach in Robert Saleh, the Jets could be going places with their new and improved roster. The defensive front is looking more solid than ever before, and the offense can only become better with an elite prospect like Zach. He had a big jump this year throwing for 3,692 yards, 33 tds, and only 3 interceptions. His most incredible feat was going from a 62.4% completion in 2019 to a whopping 73.5% completion in 2020. That is one of the biggest breakouts seen in CFB history.
Pick #3 – San Francisco 49ers
The 49ers intentions are very very clear. Trading up to pick 3 was a genius move, even if they did give up a lot of draft capital. With the 3rd pick in the draft, I have the 49ers selecting Justin Fields, QB, Ohio State University. Fields is the best rushing prospect of all the top 3 QBs, being a dynamic runner and known for his passing ability on the move and his incredible resilience. In 2020, He threw for 2,100 yards, 22 tds, and 6 interceptions. His stats are very similar to Lawrence, except Fields threw much less yards this season. He could bring a new offense to the Shanahan scheme, and I see him being a rookie of the year candidate.
Pick #4 – Atlanta Falcons
There is a lot of uncertainty around the 4th overall pick, and there is a reason why. The Falcons have revealed nothing about who they are looking forward to taking in this year's draft. But out of a lot of draft articles read, I have the Falcons taking Kyle Pitts, TE, University of Florida. Just at 20 years old, Pitts is a whopping 6'6 and runs a 4.4 40 yard dash. I know. Insane. He could help Matt Ryan a whole lot in their offensive system, adding another vertical threat with the aging Julio Jones. In 2020, He caught 43 balls for 770 yards and 12 tds. He is such a great prospect because his numbers have only increased throughout his career.
Pick #5 – Cincinnati Bengals
This one is simple. The Bengals should have 1 main goal, and that's to protect one of the most talented quarterbacks in the league, Joe Burrow. And there is nobody better to protect him in the draft than Penei Sewell, OT, Oregon. He is just a massive, run blocking and pass blocking offensive tackle that will greatly help Burrow find more time to hit his receivers. Standing at a monstrous 6'6, 330 lbs, he's going to be a great player for a long time.
We'll see if these predictions come true!