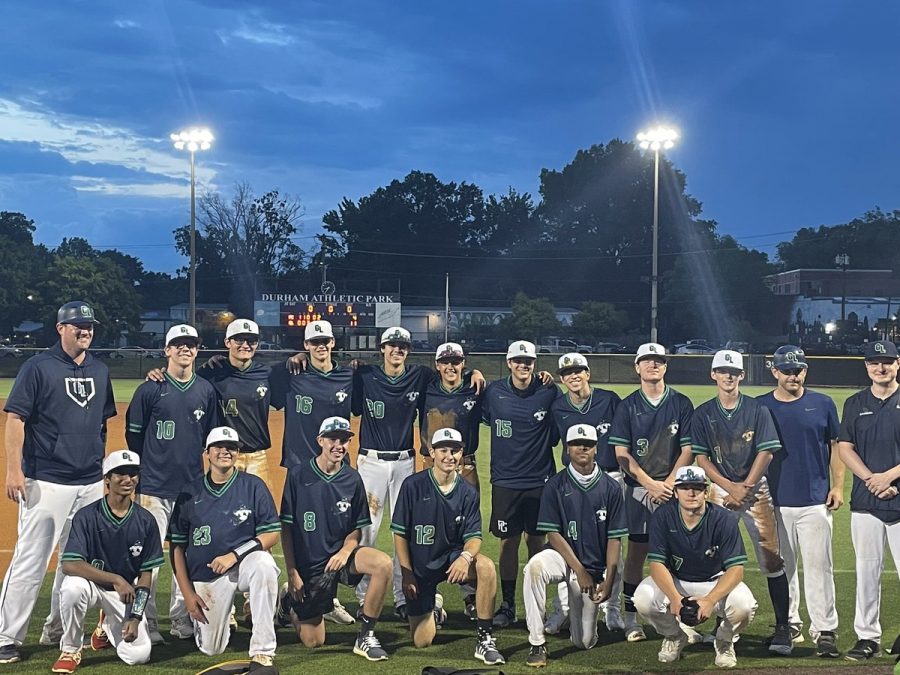 On Friday 5/21, Green Level baseball took on the Panther Creek Catamounts in a special outing at Durham Athletic Park. Entering the game Green Level had the respective record of 6-3 while Catamounts were sitting at 3-6. 
The Catamounts got off to a solid start, scoring a run in the first inning and another run in the second inning, building a 2-0 lead. The lead didn't last long. The Gators took control of the third inning scoring 3 runs resulting in the only lead change of the game. Tasting victory, Gator baseball took it to the Catamounts in the 4th inning, scoring 8 more runs and extending the lead to 11-2. 
In the 5th and final inning, the Gators scored 3 more runs compared to the Catamounts 2, finishing off a 14-4 win. The victory improved their record to 7-3, 3rd in the Tri-8 Conference. 
Green Level Varsity Baseball will HOST Panther Creek on June 4th (This Friday!) in the 1st Round of the Conference Tournament. This will be the 3rd time the two teams meet this season. (GL won the first game 6-5) 
Come out and support Green Level Baseball as they look to make a run at the Conference Championship!