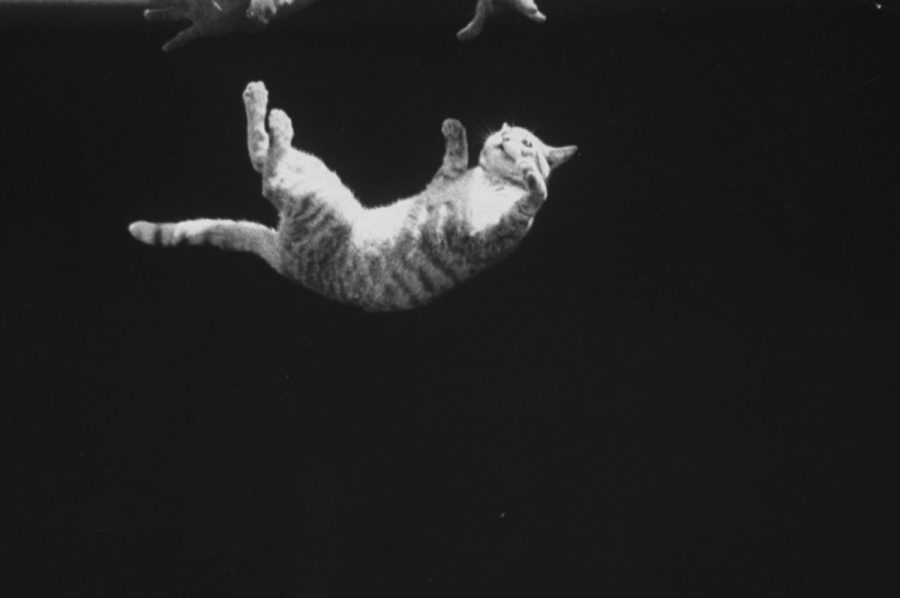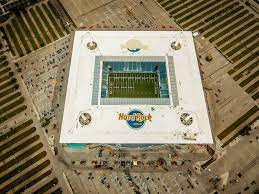 Thousands of fans gathered in Hard Rock Stadium this Saturday to watch the University of Miami take on the Appalachian State Mountaineers in a Football Game. The spectacle of the game quickly changed, as fans saw a black and white cat dangling from the upper deck of Hard Rock Stadium. 
The cat seemed to dangle there forever, as the focus of the entire stadium now centered around this cat, and the mission that ensued to save it. The fan's solution on September 11th was fittingly an American Flag, which they maneuvered into position as a makeshift tarp under where the cat would eventually fall. After the cat would take it's anticipated fall, the students in the section below would pick up and  hold up the cat in celebration, like Rafiki did to Simba in The Lion King.
Hard Rock Stadium was living up to its name on Saturday when that cat got rescued by the American Flag. The video would go mega viral, racking up millions of views on Instagram and Youtube. You would have thought that Miami just won the National Championship the way these fans were cheering. The Miami Hurricanes closed out the Appalachian State Mountaineers with a score of 25-23, but that win would be heavily overshadowed.