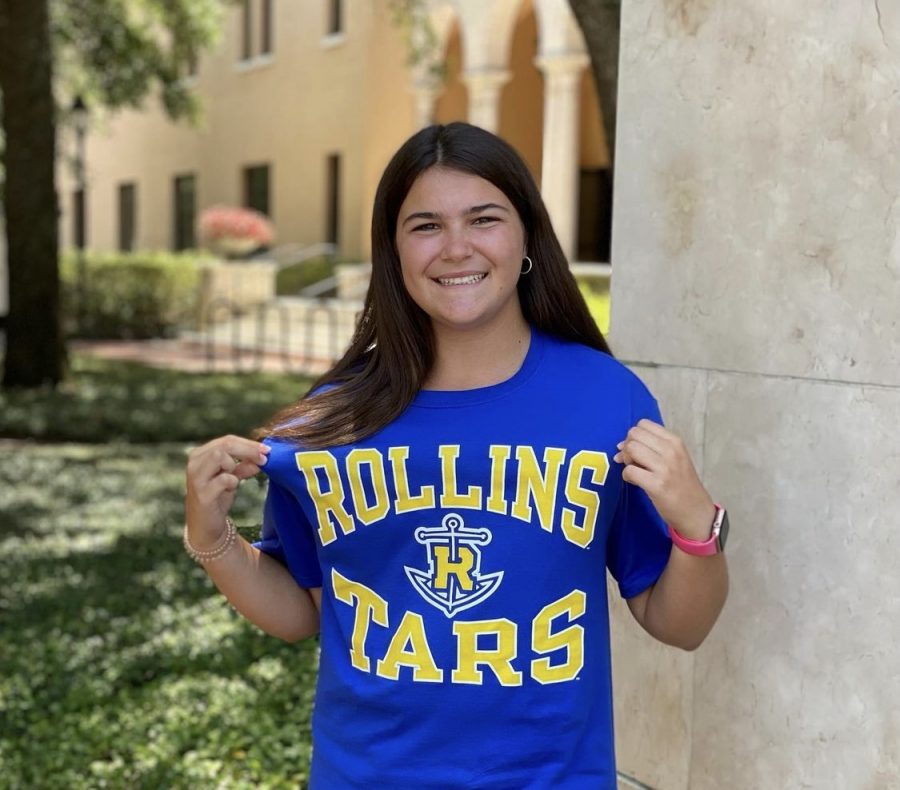 Katie Hunter, a Senior here at Green Level, has verbally committed to play Women's Lacrosse at Rollins College. 
Rollins College is a Liberal Arts school located in Florida. "It's roughly 20 minutes outside of Orlando and 20 mins from the beach… It's just the most beautiful place… it's on a lake and in this cute little town called Winter Park," Hunter states. "They have a really good business program, which kinda drew me to the school", she adds.
She was able to inform us that the lacrosse recruitment process starts September 1st, but due to Covid, it was a lengthened time period. Hunter explains how at the time it was frustrating, but she says, "It worked out the way that I definitely think it was supposed to…I know a bunch of the girls that I am about to play with and they are all super sweet, so it's like I kinda know my built-in besties for the next 4 years of my life." 
When asked, how she will continue to prepare to play lacrosse at the collegiate level in the upcoming year, Hunter states,"Trying to stay in shape, you can always be better, so always working on those small things and making sure I don't just slack off even though I know I'm already going somewhere".
The advice Hunter gives for people going into the process of trying to get recruited is… 
"Everything will work out the way it is supposed to, don't stress, don't take the little things for granted… Every conversation you have with a coach, you are meant to have it, don't regret anything, just leave it all out there."
We wish Katie the best as she will head to Winter Park next Fall to become a Tar!