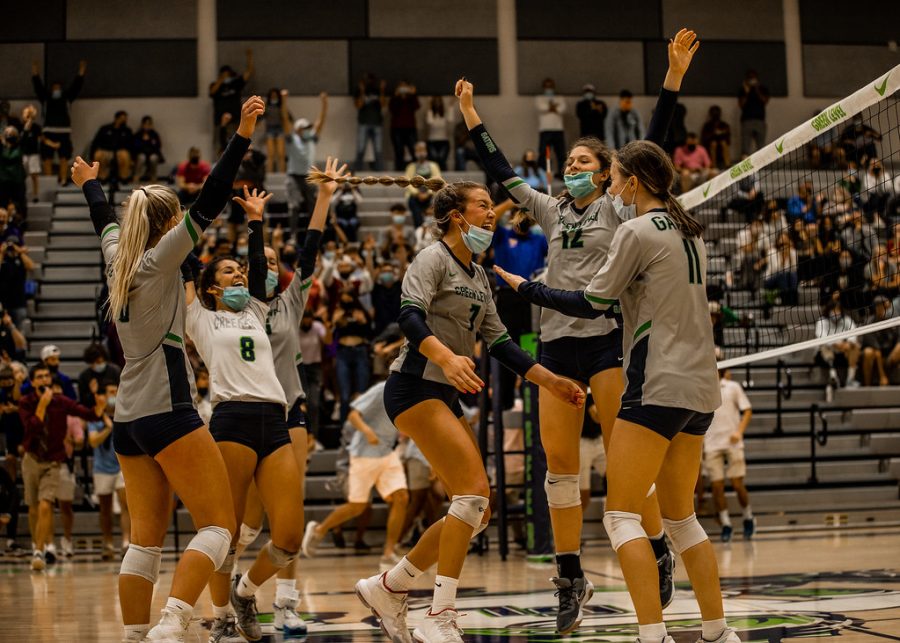 Tim Skelding
This Saturday, Green Level took on a formidable opponent, in the athletic powerhouse of Cardinal Gibbons. This elite Gibbons team came into this match with only one loss on the season, a home loss against our very own Green Level in five sets. History has a funny way of repeating itself, and this Saturday afternoon was no different. 
With a revved up student section on both sides, crowd noise would play a key role in deciding this match. The Gators would be the first to grasp the momentum, with a 25-20 victory. Key spikes from Morgan Downs and digs by Nicole Deoliveira got the Gators the always important first set victory!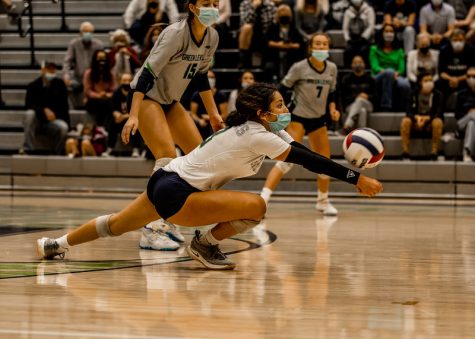 Going into the second set, The Gators were hyped up, after dominating Gibbons in the first set. Unfortunately, The Crusaders also came out ready to play, taking this set for themselves with great defense, resulting in a final score of 20-25.
The Gators seemed defeated in the third set after losing a set at home for only the second time all season. Gibbons used the momentum from the second set to keep up their intensity throughout the third set, resulting in a score of 21-25, Gators down 1 set to 2.
With their backs against the wall, the Gators season laid in the balance. As the Cardinal Gibbons student section was going bananas, Gators players and leaders had to calm the storm. I asked Ellie Sampson about what the message in the huddle was. "The message was that next set would not be last of the season, and the team's goal all year was to win the championship and they wanted to make that goal reality." With this message sent, the Gators had one of their best individual sets of the season. After some ridiculous rallies, and a four point streak the Gators took home the fourth set 25-21 to force a fifth and final set to decide the fate of the match.
With all the momentum on their side, the Gators came out in full force for the 5th set, and never allowed Cardinal Gibbons to take consecutive points. With a 14-9 lead, the fingers of the Gator student body went up in the air, signaling one point away from victory. The high rise by Ellie gave Green Level the win in a five set thriller! 
Green Level Volleyball will travel to DH Conley on Tuesday, November 2nd (6pm) for the East Regional Final and a spot in the 4a State Championship this Saturday.
Green Level V Cardinal Gibbons HIGHLIGHT Reel: (Elite 8 Thriller)