Central Carolina Challenge Cup
Our Gators have had enormous success this season finishing 4th in SWAC with a record of 8-3-3. Being the underdogs, they have shown a large amount of improvement after last season having a record of 3-10 and only finishing 6th in the Triangle 8 conference.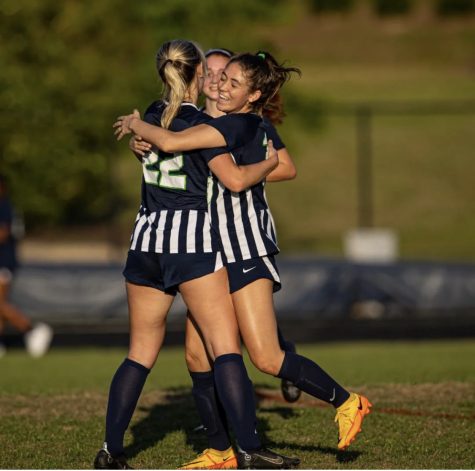 Our Women's Soccer Gators will be competing in the Central Carolina Challenge Cup this first week in May, along with the top six teams in each conference.
Their first game was held away on Monday, May 2nd versus Corinth Holders #3 in GNRC. The Gators fought long and hard for 100 minutes, after going into double overtime. They dominated the entirety of the game, having a total of 36 shots. They were able to secure a goal quick in the first half by Junior Capt. Elyssa Falick, going into halftime 1-0. In the second half, with increased intensity, the Pirates were able to secure a goal. However, our Gators bounced back with a stellar header goal in the box by Senior Capt. Rebecca Cody. Unfortunately, shortly after the Pirates once again got in-behind and scored, leveling the score 2-2. Our Gators entered double overtime with the attitude to finish the game with a won. As the Pirates started to get frantic, it resulted in a lazy foul in the box. Our Gators stepped up and attained the penalty kick, putting them up 3-2 to finish the game. 
The next game of the tournament will be held on May 4th at Home versus the Sanderson Spartans.
We wish the Gators the best of luck throughout the Central Carolina Challenge Cup, as they continue their 2022 season and prepare for playoffs.