Men's Golf Qualifies for 4A State Championship
For the 1st time in program history
Yesterday, Green Level traveled to one of the most illustrious locations in all of golf, Pinehurst. This Regionals tournament featured 11 teams from the five different conferences that all feed into the Mideast Region of the state. The 3 teams with the lowest combined four scores would qualify as a team, along with 9 individuals not on qualifying teams.
This race for the top 3 teams would be led by mainly 5 teams: Green Hope, Pinecrest, Holly Springs, Apex Friendship and Green Level. Pinecrest and Green Hope led the way. Pinecrest came in 1st place with a team score of 289, an impressive 1 over par as a team. Green Hope came in second place with a team score of 301. The battle for 3rd place between Green Level and Holly Springs was close. A 2-under par 70 from Holly Springs Owen Kose helped the Hawks secure the 3rd place spot.
There was still another path for Green Level to qualify for states as a team: through individual scores. If a team has 4 individual scores that qualify for states, that team will compete in the 4A State Championship as a team. The low ball for the gators was Quin Covington (Fr), who's 76 was the second lowest individual score. The second best score the for the Gators went to Benjamin Hays (Sr), who's back 9 score of 36 propelled him to a 78. The last two individual spots for Green Level went to Andrew Eggers (Jr) and Caden Covington (Sr) who both shot 79s. They both qualified by only one shot, the finest of margins. Caden sunk a 15 footer on his 16th hole and Andrew was able to have a clutch up and down on his final hole. We got to talk with Andrew after the round to hear his thoughts on the round and progressing. "My goal at the beginning of the year was states, and nothing less. I didn't have my A game today, but it was enough." 
For the first time in school history, the Green Level golf has qualified as a team for the 4A State Championship. We also got to interview senior captain, Benjamin Hays, on this accomplishment. "It's always been something that I wanted to do. I remember being a Sophomore and there were only five people that showed up to tryouts, which wasn't even a full roster. It's amazing we've gotten this far this quick," he stated, "It's a testament to all the hard work we've put in as a team" 
The Green Level Men's golf team will be competing along with 12 other teams for next the 4A State Title, May 9-10 at Pinehurst No.8.
Best of luck to the team!
About the Contributor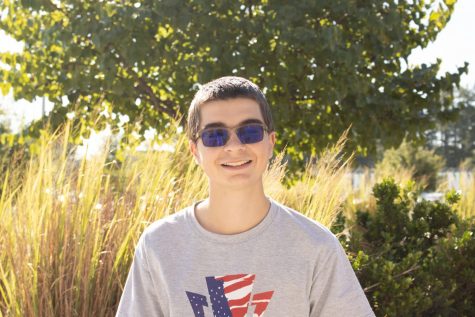 C. Hall, Staff Writer
Cameron Hall is a Senior and a member of the Green Level Men's Golf team. In his free time, he enjoys watching tv, his favorite being the CBS show Survivor....