Beachside Playoff Victory for Women's Soccer
The Women's Soccer team traveled to Wilmington on May 16th to compete in the first ro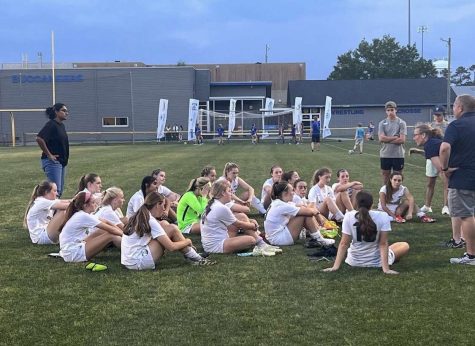 und for state playoffs. Playing against the no.12 seed Laney High School, the Gators were the underdogs going into the game. The gators came into the match with a 13-4-4, and were only one game away from being conference champions.
The game did not start off well for the gators, as they conceded a goal extremely early into the game. Another goal from Laney later in the half would have the gators facing a two goal deficit. For some teams, this would be enough to shut down. But a great push during the second half had the gators score two in a minute's time. All of a sudden, the game was tied! Midfielder Maris Toppin spoke of the halftime talk saying, "The message was that we need to do what we know how to do, not play like we've never played as a team before."
The second half was all Green Level, as they would begin to break away from the Laney Buccaneers. A goal by Addison Wilson in the 58th minute gave them the 3-2 lead. Ava Falick grabbed a brace in the final minutes to stretch the lead to three goals. This meant that Green Level had scored five unanswered goals, and they were moving on to the next round of the playoffs! Freshman Stella Eckart won the MVP of the game! We were able to catch up with Stella after the game. "It feels really good(to win MVP), especially with it being our first playoff game.  I'm super excited for the next round of playoffs. Their next game will be this Thursday against Chapel Hill. Come out and support them! Good luck Gators!