Gator Soccer Kicks Off the Regular Season with a Win
Our Men's Soccer team played their first conference game this past Wednesday, Sept. 8th. They defeated the Apex Friendship Patriots in a 2-0 win at the Swamp.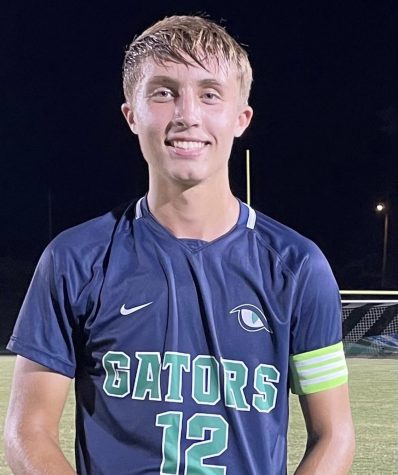 Jr. Eric Sthole scored late in the first half with an assist by Jr. Maxwell Shell putting the Gator's ahead by half time.
Later on in the second half Jr. Thomas Phelps scored the second goal for our Gators, putting the score up 2-0. They finished out the game strong and secured the win, increasing their record to 5-1-2. 
"I thought it was our best game of the season, we started working together as a team really well and we created attacking chances which weren't flukes", says Sthole.
Sthole was recognized as the Player of the Game, maintaining a strong defense for the entire 90 mins, and also scoring the first goal of the game.
"It feels good to have a good game and be able to help my team out like that, but there are also a lot of other people that played really good", he says. 
They will play the Cary Imps on Monday, Sept. 12th and then the Middle Creek Mustangs on Wednesday, Sept. 14th. Following their next two conference games, they will play the Apex Cougars in the Wake County Cup Final on Saturday, Sept. 17th. 
When asked about how this season compares to last year, Sthole says, 
"I think we had a rougher start but I think we are coming together as a team and we could definitely make a deep run in playoffs this year."