Gator Grads: Where Are They Now?
Legacy. Legacy is the word written across a wall on the first floor of our school, representing the first-ever senior class of Green Level High School. The 2022 graduates were unique to this school since they all came in their sophomore year from different local high schools, having to start over together. They recently stepped into new realities again, whether at college, the military, the workforce, or another reality. 
In this first edition of "Gator Grads: Where Are They Now?", we checked in with a former volleyball player plus state champion and the daughter of a current Green Level teacher, who are both currently doing amazing things. 
Ava Toppin: United States Naval Academy
Ava Toppin was the middle hitter on the 2021-2022 state champion volleyball team at Green Level. She was only here her senior year of high school, but her impact didn't show that. Ava Toppin was a hard-working, genuine, and charismatic gator.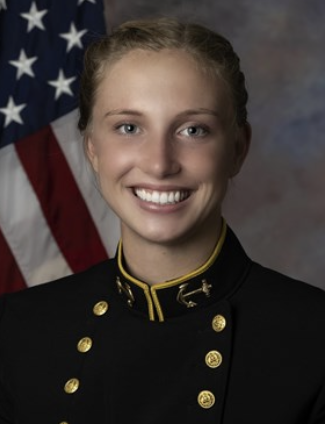 Currently, she is playing volleyball and going to school at the United States Naval Academy.
We asked her what the best part of college has been so far, and Ava said, "We are challenged each and every day, I have learned so much since the day I arrived. It can be pretty stressful here at USNA, but the goal is for us to develop morally, mentally, and physically in the process." She talked with us about balancing academics, volleyball, military life, and company expectations. There just doesn't seem to be enough time in the day, but this experience will make her ready when it's time to step out into the real world. The Green Level volleyball program has a special place in Ava Toppins' heart, "The team and coaches always wanted to compete and worked hard each time we stepped foot in the gym." This mindset and culture is something Ava brought with her to the Navy, alongside the state championship mindset. Good luck with the rest of your career Ava Toppin!
Raegan Rudd: App State University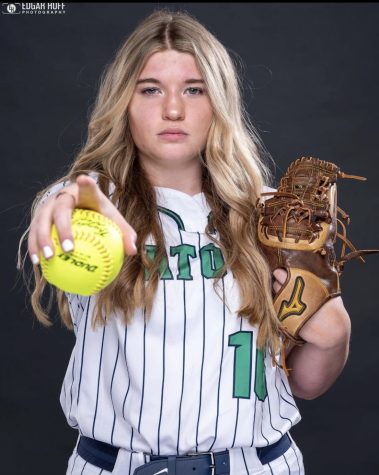 Mrs. Rudd is a math teacher at Green Level, adored by countless students. Her daughter had the same effect on people during her time at Green Level, being part of the women's softball team, a manager for the football team, and a very important TA in the special education program.
Raegan Rudd is currently enrolled at App State University, and is loving it – even recommending it to others, "I think so many other people should consider App State because it is such a beautiful place. Not a lot of other schools can say you can see mountains while walking to class. It also just has such a welcoming environment and you already feel like you're part of the community because Boone is so small the campus is a large part of town." Raegan says the football atmosphere is special as well. We wondered if she still felt any ties to The Swamp, especially with her mother still teaching here. "With my mom being a teacher, my relationships within the school were so much stronger and I had an amazing support system from other staff members at Green Level High, so yes I do still feel a connection," Raegan tells us. She plans on coming back to visit fellow gators in the future! Keep making Green Level proud Raegan Rudd!
With homecoming and senior nights coming up, many Gator Grads will be returning to the Swamp soon! Keep an eye out for the class of 2022 these next few weeks, and the next edition of "Gator Grads: Where Are They Now?".