Volleyball Loses Two 4 Game Streaks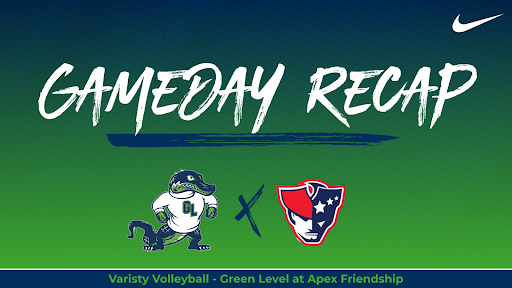 After a few big wins, both, the Gators winning streak and sweep streak finally came to end after an unfortunate loss to a very good Apex Friendship squad last night. While the Friendship squad played a very strong game, the Gators put up a good fight ending 3-1 in sets.
The Gators started off hot in the first set with a 25-21 win with Talia Francom having a huge set helping the gators to an early advantage.
After the first set, the Gators quickly saw their momentum vanish as they proceed to lose the next 3 sets and therefore, the match. In the second set the Gator's serve-receive and defense struggled, allowing the Patriots to run an efficient offense.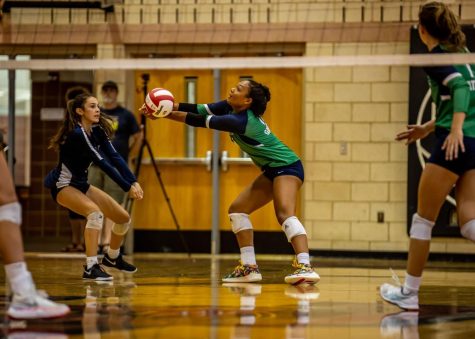 The third set was more of the same with the Gator's energy levels staying low and the Friendship offense staying on top of the game. Some hard spikes, good serves, and all-around good play made it difficult for the Gators to have accurate passes to build momentum and offensive play.
Junior Outside Hitter Asia Thigpen says, "It wasn't our best game. We had a hard time keeping the momentum we built in the first set, and that affected our ability to put up a strong offense. Friendship had some talent, but I feel that should have been a win in the end. We can build from this loss, and I'm excited to see the Patriots on the court later this season."
Apex Friendship started off hot in the 4th set going on huge runs and the gators did not push back. " we didn't side out efficiently so we were put in a really tough situation with a huge deficit to fill.
Gators are coming back with a vengeance on Tuesday vs. Cary.