Go Buy Your State Fair Tickets Now!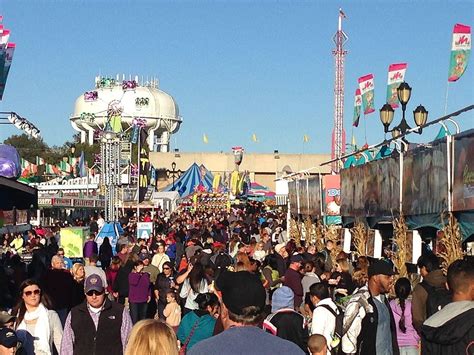 Go buy your Fair tickets now! The North Carolina State fair returns to the State Fairgrounds in Raleigh on October 13 through October 23. If you have not been to the fair, then this is the year to go. If you buy a ticket in advance, then you can even donate money to Green Level! There is so much to experience, including rides, games, exhibits, and educational opportunities. There are even horse shows and livestock competitions, as well as great food options. Bring a friend or just enjoy some time with your family. 
You will find so many things to try out. If you are someone who likes heights, then the roller coasters, pendulum rides, and Ferris wheels are the thing for you. If you like to stay on the ground where you are safe then games like the high striker, ring toss, and basketball free throw might interest you. If you want to try the amazing different food options they have at the fair then make sure to try out the funnel cakes, corn dogs, deep-fried Oreos, and more. 
And don't wait to buy your ticket. For every Adult FastTrack Gate Admission Ticket purchased online in advance, $2.00 will be donated to Green Level through their "Tools for Schools" program. (Adults are 13 and up.) How this will work is when you are at check-out on the Fair's website, enter Green Level's school code: 437. This donation is only available for advance Adult FastTrack Gate Admission Tickets that are purchased online from now until 11:59 pm on Thursday, Oct. 13. The link to the website for ticket purchase is here. Tell your friends and family and purchase your tickets now.