The Fall of Kanye West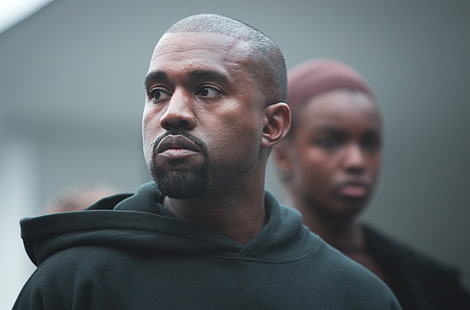 Kanye West is one of the biggest icons of our time. He is known as a musical genius, making albums and singles that never fail to amaze people. He has a massive platform and influence without trying at all. West has always had a habit of speaking his mind and not holding back on what he wants it to say, regardless of the impact it might have. This can be seen at a few moments in his history, such as his infamous interruption of Taylor Swift at the 2009 Video Music Awards and his more problematic rant on TMZ in 2018 where he implied that slavery was a choice.
He continues to stir up controversy and one of the biggest ones happened at the beginning of October when he was seen wearing a White Lives Matter t-shirt. This t-shirt is known to be something that white supremacists wear when retaliating against the Black Lives Matter movement. He also posted about it on social media, saying, "Everyone knows that Black Lives Matter was a scam now it's over you're welcome." This post resulted in his account being banned from Instagram. Because of that, Kanye turned to Twitter. In a series of Tweets, Kanye made several comments against Jews, claiming that he plans to go "death con 3 on Jewish people." This action led to the removal of West's Twitter account, as well, leaving him with nowhere to go. After this, Kanye's media run resumed with Drink Champs, a popular podcast that he also appeared on in November of 2021. In this episode, West claimed that he was being targeted by Jewish media and that George Floyd died of a fentanyl overdose.
All these statements ultimately caused the collapse of his business empire, which was worth approximately $2 billion. Adidas, Gap, Balenciaga, and Vogue decided to end their business relationships with Ye, with Adidas citing his "hateful and dangerous" comments and behavior. His Adidas deal was worth approximately $1.5 billion and the loss of that destroyed his net worth. Forbes says that he is not a billionaire anymore and estimates his new net worth at $400 million now, which is only a fraction of his original net worth. Kanye recently went on "Piers Morgan Uncensored," where he reluctantly apologized for his antisemitic comments, but it seems that the damage is already done. Kanye has had a long history of mental illness, which may be the cause of some of his behavior. In 2016, Kanye was hospitalized after a series of rants during performances, and in 2019, he revealed that he suffers from bipolar disorder, a mental health condition that can cause violent mood swings and manic episodes.