Her Loss – Drake and 21 Savage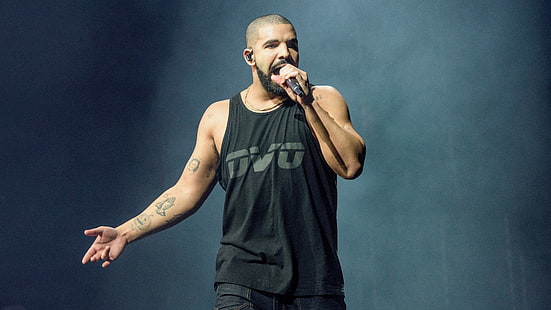 The accomplished Aubrey "Drake" Graham and 21 Savage recently dropped a collaboration album on Friday, available on Spotify, Apple Music, etc. The delayed album, "Her Loss," was first announced to be released a week earlier than its current release on October 28th. The album was delayed due to Drake's producer coming into contact with COVID-19 a couple of days before the prior scheduled release date. Well now that the anticipated album is finally here, what are people saying about it?
The response has been mixed, with some calling it the album of the year, while others say it's Drake's worst project yet. One opinion can be pulled from the Rolling Stone, where they referred to it as a "misfire" hoping it would serve as something "Drake could learn from." Throughout the article, 21 Savage's features and lines were praised. However, as the songs in the album progressed, he was described to have a more "supporting role" to Drake, which they believed controlled the rest of the album(excluding the first couple of songs). They also described Drake's lines on several counts of the songs as "shots" to various rappers and even those who are not involved in the music game. On Drake's "Middle of the Ocean," he referred to Serena William's husband as a "groupie." On another song, he also rapped a line referring to the female singer/rapper Megan Thee Stallion. Rolling Stone mentioned these several callouts throughout the article, saying, "He has picked too many beefs with rival rappers to recite here."
Another company that reviewed Her Loss, was Complex. Complex compared the anticipated album to Drake's previous album release, If You're Reading This, it's Too Late, saying that "Drake is giving us a little bit of everything, with a smooth and melodic hook that flows naturally into a ridiculous rap pocket." Drake was described as taking a more leading role as the album progressed, with 21 on the second end of songs and only one solo. Several reviewers rated "Middle of the Ocean" as the best song on the track, quoting "it would have been perfect if it wasn't for the Megan Thee Stallion line." The album was praised, with occasional poor decisions from Drake, including callouts to rappers and others.
What are Green Level Students saying?
Senior Sebastian Garraffa, when asked about the album, responded saying, "The album was amazing and I enjoyed it a lot. Drake went off." Mixed opinions were given on Drake's lines from several different sources, however, it seems a popular opinion that Drake did fantastic on this project.