Celebrating National Coaches Day
S. Geist, Sports Section Editor, Staff Writer
October 11, 2019
On Sunday, October 6th Green Level celebrated National Coaches Day. We acknowledged all of our coaches and honored them on Sunday. President Richard Nixon named October 6th as National Coaches Day in 1972, and ever since, this day has inspired us to appreciate and acknowledge our coaches for everything they do for us.
High school athletics would obviously be impossible without coaches, who don't need to do the work, but want to. They give their time for their athletes, and that's why we honor them in a very special way. I caught up with some student athletes, including Aryan Aladar from the JV soccer team, to ask how coaches affect their team, how hard they work, and why we should honor them.  "Coaches try to help improve, but instead they improve us with our education," Aladar said. "They work so hard to help us improve every week."
About the Contributor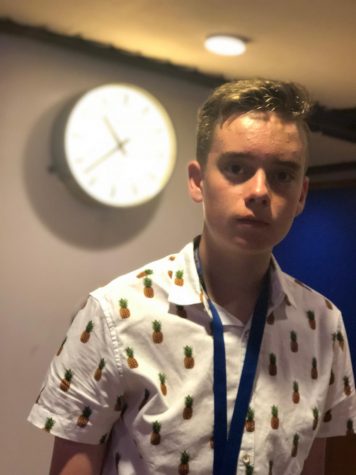 S. Geist, Sports Section Editor
Sean Geist is a Sophomore and this is the first time he has participated in any school newspaper. He likes sports and plays soccer at Green Level. His...