Women's Basketball Rolls Into the New Year
Since we kicked off the new year, our women's basketball team has continued to compete. 
They have already played in one game this week and will play again tonight, January 6th.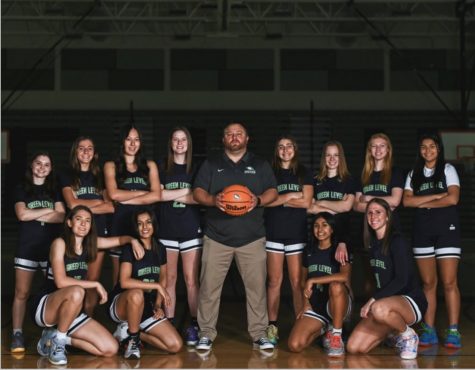 Over winter break they continued to step on the court and participated in The John Wall Tournament at Cary Academy. Many players and spectators travel from afar to compete and watch some of the nation's best high school teams compete. "One thing that Raleigh is known for is our basketball. Like, basketball is us. Basketball is culture. Basketball is our community," said Jalan Ward, creator of the official commemorative shirt for the tournament, according to CBS 17 news.
When talking to JR. Deana Prasad about how she thinks the tournament went for the team, she says, "I thought we played well in the John Wall tournament over break. We faced some tough competition with nationally ranked prep schools, but we managed to make them close games and definitely got a lot better throughout the tournament."
On January 3rd, the women's basketball team competed against the Holly Springs Golden Hawks and suffered a tough loss with a score of 37-49. SR. Audrey Ericksen dominated in securing points for the gators with a total of 16, and Prasad also helped lead the Gators with 10 points. "The game versus Holly Springs was a missed opportunity for another conference win. We were tied at half but the game slipped away from us. We struggled to get shots when we needed them," says Prasad. 
This Friday, January 6th, they will compete against the Panther Creek Catamounts who have a conference record of 4-0. "The team and I are super excited about this chance to play Panther Creek. They're a good team and it's a quad game, so hopefully there will be a great atmosphere," Prasad states.
Hopefully, the Gators can find their way back to a winning streak while putting away the Catamounts. Come out and support your Gators here at home at 6:30 pm!