Basketball Takes on Humie Olive – Preview
Green Level basketball will be making history tonight, being the first team Apex Friendship has EVER played in a quad with. Since 2015, the Patriots have never had all four teams face off at the same place on the same night, so the atmosphere will be unmatched and something you won't want to miss.
Tonight, our men's team is looking to get their first win against the Patriots in school history. Going into the game, the Gators are sitting at 12-2 overall, and 5-0 in conference play putting them first in the SWAC, coming off with 2 big wins over the Falcons and the defending Regional Champions, Panther Creek.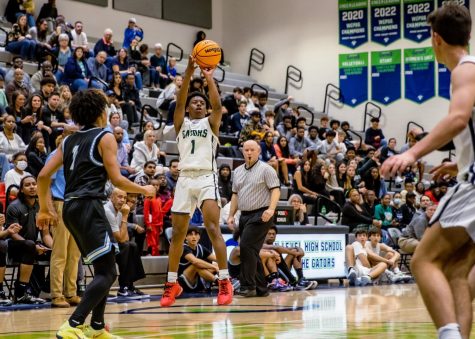 Our women's team is sitting at 4th in the SWAC, ready to face off against the Patriots who are currently 2nd in the conference. Last year, the Lady Patriots won the SWAC, but the Gators were able to split with them during the regular season. With Friendship having a new coach and Green Level having a young team, it will be a new and exciting game this season, but the intensity will remain the same. 
Our JV teams are sitting at 10-1 and 6-3, and we are ready to see all 4 teams at this huge conference Quad.
We wanted to see how our coaching staff felt about the matchup tonight, Head Coach Ben Woolf, speaking on behalf of the women's varsity team:
"Tonight will be a challenge for us, with Friendship being one of the top teams in our conference. It will be important for us to finish defensive possessions and limit their offensive possessions, especially with their length and size. Our girls have been practicing hard and are ready for this battle."
"We've worked the last two weeks on playing better defense, staying in front of their man, and boxing out. Our motivation going in is that it's a big game and a hostile environment. The environment is what we are most excited for," says our men's Head Coach John Green.
With both teams fired up, we are looking forward to seeing how the teams do and are hoping to bring home all 4 wins against the Patriots. The theme is Construction Out, so we need the goonies to pack the stands and bring all of your energy tonight. We'll see you there, and Go Gators!