MLK Day Showcase Review
After the Green Level Game, unfortunately, there were no more nail-biters. Although there were some not-so-tightly contested games, we still saw some great Basketball games throughout the day.
In game two of the MLK day showcase, the Cardinal Gibbons Crusaders came into the game as a massive favorite and they left on top as they took down the Garner Trojans by a score of 75-33. Cardinal Gibbons was able to use its depth to run past the Trojans.. Olivia Young lead three Crusaders in double digits with 16 points on 7 of 9 shooting. . Cardinal Gibbons got up by 13 in the first quarter and never looked back ending with a 40-point win and moving their record to 11-3 while knocking Garner down to a 3-10 record.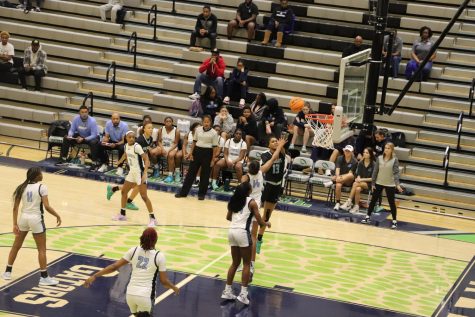 In the third game of the day, Apex Friendship knocked off Purnell Swett 73-46. In the second route of the day, Apex Friendship's Jasmine Nivar showed why she is considered one of the top players in the state scoring a game-high 24 points along with 8 rebounds. Apex Friendship's superior talent showed with Kaitlin Littlejohn adding 18 points and Victoria Sagne chipping in 15 points. Apex Friendship moves to 15-3 while Purnell Swett drops to 15-2.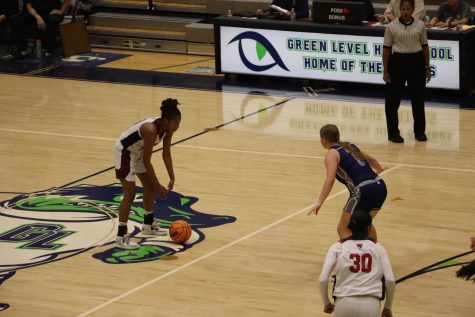 The final game of the MLK Day Showcase featured Panther Creek and Millbrook facing off, with Panther Creek coming out with a 23-point victory. Panther Creek achieved victory on the back of 15 points, 8 rebounds, and 6 assists by Taylor Barner. Panther Creek had one of the most impressive showings of the day pushing them into a top 3 spot in the east rankings. Although Millbrook kept the game close in the first quarter, Panther Creek had too much skill across the floor to be stopped with 4 players scoring in double digits. Panther Creek is now 14-4 on the year while Millbrook falls to 11-6.
Coach Woolf is looking forward to hosting another great event next year!