Wrestling Secures SWAC Title
Our Green Level wrestling team has become the 2023 SWAC Champions!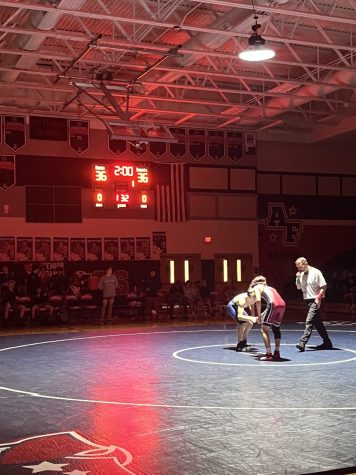 Yesterday, January 18th, they traveled to Apex Friendship to take on the Patriots.
They started the night strong with a 12-6 lead after the first 3 matches. However; the Patriots took the lead to make it 36-12. Then, the Gators caught back up making it an even score of  36-36. In the final match-up, JR. Michael Crusenberry was able to defeat his opponent and further secure the win for the Gators; ending the match at 42-40. 
"It was a hard match, the guy was really strong… he got me pretty close to being pinned, but just had to keep fighting to win it," says Crusenberry.
Winning last night has secured the team a place in the NCHSAA Dual Team Playoffs.
Tomorrow, January 20th, the boys will compete in Chapel Hill at the Quad Meet and the girls will be competing in the Mustang Girls Invitational Wrestling Tournament at Middle Creek.
The Gators have had an outstanding season so far, and we wish them all the best as they finish out their season!