Men's Golf Team: Match at MacGregor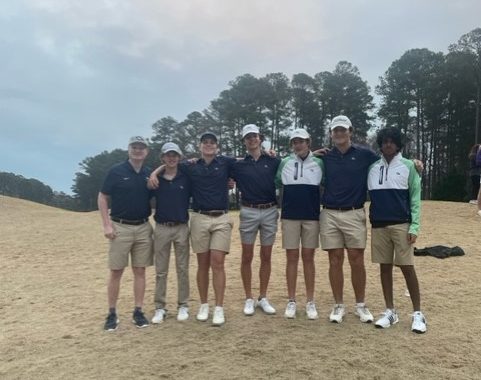 On Monday, the men's golf team kicked off their season at MacGregor Downs Country Club. They had all 6 of their players in the lineup. Eggers, Champ, Pucci, Covington, Hunter, and Radha-Vemperala.
The team placed third behind Green Hope and Apex Friendship with an overall team score of 160. SO. Quin Covington had the low score of the team with a score of 37 (+1). I got the chance to talk to Quin about his round on Monday.
What were your main goals for the first match?
My main goal was to shoot even par or better.
What are the team's goals for the rest of the season?
I think the team's goals now are to get second place and maybe even first when we play at the Preserve.
The team has already started off the season great and we know that they will just keep getting better! Be sure to come out to the next match on Tuesday, March 7th at RGA and support your gator men's golf team!