4th Wall – A Review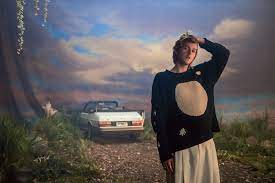 Ruels' new album, 4th Wall, was released last Friday. 4th Wall consists of light-hearted themes surrounding coming-of-age and delves deeper into relationships with oneself and others. Ruels' album has the perfect balance of pop elements and alternative music.
His interview with Atwood Magazine uncovers his true inspiration for the album. Ruel says that "Each song is either from personal experience or grabbing from movies". Many songs were influenced by visuals in Fight Club or plots in The Truman Show and The Graduate. 
Many of the songs in 4th Wall are less R&B and pop-focused like his previous albums. Instead, Ruel takes on a more alternative approach. 
Listen to 4th Wall!