The Power of Friendship: "the record" Album Review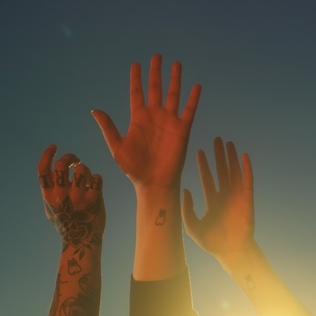 the record, boygenius' debut album, promptly coming after their self-titled EP in 2018, is unique in its production because while it is an album that tackles the topics of female relationships, navigating emotions, and undoubtedly disarming the male ego, the overarching theme of the bond between the three singer-songwriters sets this group apart from the rest. 
The genius of Lucy Dacus, Julien Baker, and Phoebe Bridgers comes together to create one of the most lyrically complex albums released in the past decade. The 12-song album makes references to The Beatles ("Revolution 0"), Sheryl Crow ("Not Strong Enough"), Leonard Cohen ("Leonard Cohen"), and Virginia Woolf ("Letters to an Old Poet"), as well as lyrics referencing works of Joan Didion, The Cure, Taylor Swift, and connecting back to their EP, "Boygenius." The group references music legends a ton, whether it be in their photographic recreations of a famous Nirvana photo for their Rolling Stones magazine shoot or Crosby, Stills, & Nash for their EP cover, or in the blend and interpretations of lyrics from famous songs, such as "This Love" by Taylor Swift being referenced in "We're in Love," where all three singers sing one of the more intimate lyrics of the song, "I could go on and on and on and on / And I will." 
While most of their songs are introspective and dive deep into the anxieties that happen through relationships, it'd be difficult to talk about boygenius without talking about their tight-knit friendship. Throughout the album, their closeness is reflected in the quality of their music–Baker, Bridgers, and Dacus push each other to be the best versions of themselves in this record, creating a sonically layered album that will mark them as one of the best indie groups in history. 
We recommend you listen to this album and let us know what you think!