Round One of the NHL Playoffs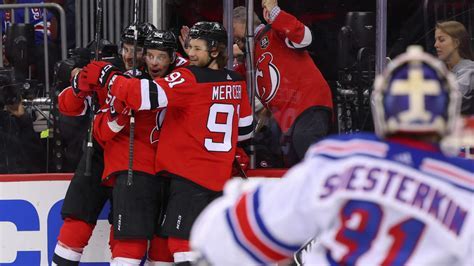 Round One of the NHL playoffs is officially over with the Seattle Kraken taking down the Colorado Avalanche Tuesday night. With the Kraken winning, it made them the second wild card team to make the second round this year as the Florida Panthers upsetting the Boston Bruins who had broken the record for most wins in a season this season.
The hometown team Carolina Hurricanes took care of the New York Islanders in 6 games. They won game 6 in style with center Paul Stastny burying the game winning goal in overtime to win 2-1 and propelling the Canes to the second round. The Hurricanes now will face the New Jersey Devils who took down the New York Rangers in 7 games. Game 1 of that series will be played tonight at 7pm ET.
The Toronto Maple Leafs won their first playoff series since 2004 with them taking down the powerhouse team Tampa Bay Lighting in 6 games and will go on to face the Florida Panthers who are one of the hottest teams in the NHL right now. Their series started last night with the Panthers taking game 1 4-2.
The Seattle Kraken made their first playoff appearance in franchise history and started their run with a bang by taking down the defending champs. They won their series in 7 games against the Avs and closed it out with a 2-1 win in game 7. They now take on the Dallas Stars in round 2 and started off very nicely with a 5-4OT comeback win last night.
The final series going on in the west is the Edmonton Oilers vs the Vegas Golden Knights. The Oilers took down the Kings in 6 games winning 5-4 in game 6 to advance to the second round. The Golden Knights faced the Winnipeg Jets in the first round and handed them easily in 5 games with a 4-1 win in game 5 to advance to the second round. Their series starts tonight at 9:30pm ET.
Be sure to tune in to some games of the playoffs and if your team is still in it, good luck!