How are Green Level Athletes Handling Sports and AP Exams?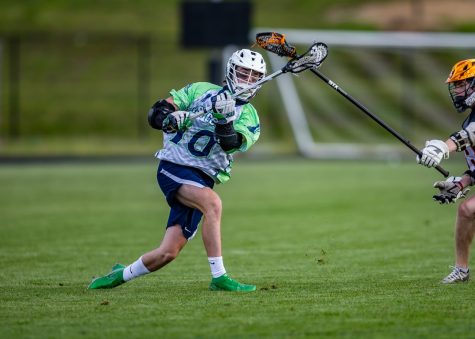 AP exams are on! Spring athletes are hitting the books and the field harder than ever with postseason competition also heating up. AP exams are among the highest-stakes tests students will take during their high school careers. We got to talk with some Green Level students about their experiences with taking AP exams. One of the most affected groups of spring athletes was the Juniors. Many took AP Environmental Science and AP Psychology on Tuesday and had to go out and play a game after almost 5 hours of testing throughout the day. The Green Level varsity lacrosse team's entire starting attack line was drained after AP exams but still was able to perform and secure a huge first-round playoff win against the Fuquay Varina Bengals by a margin of 18-4. We got to talk with one of the Gator's star attackman Austin Hryn about how he handles taking multiple tests in a day and then having to perform in a huge game later in the night. When asked about the mental load on his brain with studying in the days before and having to prepare for a game, Hryn told us, "Two AP exams can be really challenging for any student even one who is not an athlete. This forces me to be locked in at night and sometimes sacrifice some sleep for the better of the team and my academics. I know once it's all over as far as testing and sports goes I will look back and be grateful for all the work I put in."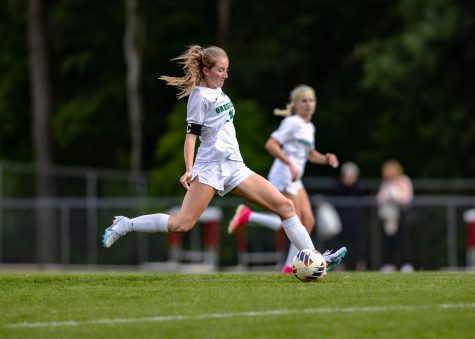 Although games can be exhausting, going to practice could be an even harder task after exams. Athletes are forced to be mentally locked in in preparation for hard practice in hot weather after school. We got to speak with women's soccer Captain Maris Toppin who does not have games on her exam days but she does have practices. When asked how practice energy can be affected during exams she told us, "This can be the hardest time of the season with people mentally drained from not getting enough sleep at night after studying for an exam but also drained from it being towards the end of the season with all of the days of playing stacking up. " We also asked what the team is doing to stay locked in during this time and Toppin told us,  "We make sure we make the most out of every practice and we have a much more serious attitude at practice. This helps us ensure there is minimal waste of the little energy we might have during a stressful time like this." Green Level soccer is heading to the playoffs soon and still making a push for the conference title with a huge matchup against Holly Springs tonight.
Green Level students have been doing a great job with their AP exams with teachers across the school very confident that their students will do well this year. Green Level Athletics has been on a  strong push this week across the board. With teams heading toward the postseason making deep playoff pushes. Keep moving strong Gators!