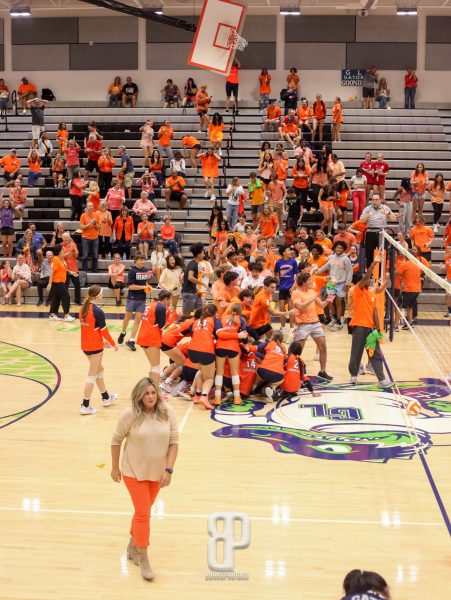 Last Thursday, September 21st, Green Level Volleyball dedicated their "Orange Out" game versus the Apex Cougars to teammate Reese Roper, who was diagnosed with Leukemia last year. All proceeds, totaling $10,130.38 from monetary donations, raffles, and silent auctions were donated to the Leukemia and Lymphoma Society (LLS) to aid in their mission to cure cancer, provide education and support for patients, survivors, families, and healthcare professionals, and advocate for policies at the state and federal level to remove barriers to care for cancer patients.
Reese joined Green Level Volleyball PA announcer Rob Connett on his WPTF Morning Show to discuss her personal battle and the amazing support from the Green Level Athletics family and the surrounding community.
"I was diagnosed at the very beginning of January. It was really hard to just stop playing volleyball but I'm in my last stage before remission so I am hoping I'll be able to play very soon and it has just been so amazing to have so much support from my amazing friends and family. It's really great to have such awesome people in your life."
When Connett asked how her support has been like throughout her journey, she responds "They have all been so kind and so many people are aware of this and supporting the cause." Connett describes the amount of money raised "incredible" and Reese strongly agrees.
"I am so excited that we are going to be able to donate that to continue researching so that we can find quicker ways to cure Leukemia and Lymphoma and hopefully find a way to cure it." She believes it is so important to spread awareness, raise money, and help with Leukemia research.
"Leukemia affects so many people every year and so many people struggle with the disease so it is just important to raise awareness and start supporting them." Connett asked what we can do to join the fight and spread awareness.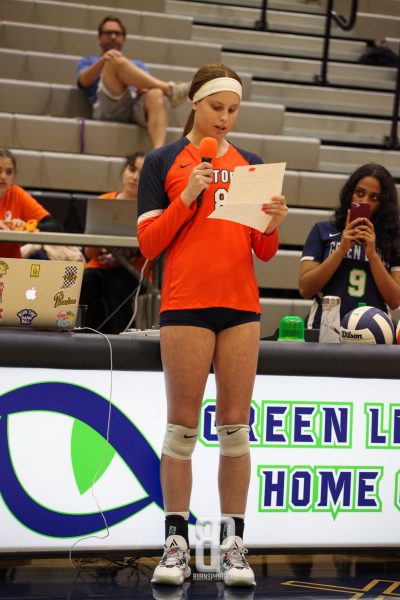 "I am hoping that at Green Level we can continue the orange out games. Last night it was so special after the game and after my speech a lot of my teammates were overwhelmed with emotions and it is so awesome to have those amazing girls in my life and Coach Alston." Reese was overwhelmed with emotions herself. "I was so proud of my teammates and how hard they fought and they were doing it for all the people who are struggling with this disease."
Her message to all the people who are struggling with Leukemia and Lymphoma right now is "The ultimate goal is to obviously cure it, but this disease can take a toll on you and you have to isolate for a period of time. Sometimes it can be hard to stay positive in that moment but it's okay to be upset about it." She also adds a thank you to all of her family and friends, especially her mom, dad, and Coach Alston for all of their support.
When speaking to Reese, it was obvious how truly grateful she was to have so much support. "It was really great having all that support and it means so much to me to have so many teammates and coaches that support me. I am really hoping that we can find quicker ways to treat Leukemia and hopefully cure it in the future."  
The LLS replied to and thanked Green Level Athletics and Reese's amazing support system for their incredible support and sends their best to Reese through treatment and beyond.