It's common for teens to tire of homework and study spots in their homes, and feel a hankering for a change of scenery. Sitting down at the same desk or table each time you have to do schoolwork can cause a decrease in focus and productivity. This comes about when the negative feelings (stress, boredom, etc) you experience when working become linked to the physical environment in which you complete it. So, you sit down in that chair, place your laptop on that table, and are suddenly confronted with a lack of motivation. The solution? Trick your brain and change up your homework spot.
Common Grounds is located in the heart of Downtown Apex and is the perfect place to grab a table and get work done. It has a small-town vibe with a cozy and quaint interior; if you find warm and dark color palettes comforting, this is your spot. It's never too busy, which is perfect for some peace and quiet. Also, the coffee is great for a caffeine boost while working. If coffee isn't your thing but you want something to sip on, their strawberry smoothie is a must. They have free Wi-Fi, plenty of outlets for all your laptop needs, and there's a nice variety of indoor and outdoor seating. Indoors, they even have a separate room apart from the main shop that customers tend to keep more quiet for people doing work. Common Grounds is open 7 a.m. to 6 p.m. on weekdays and until 8 p.m. on weekends.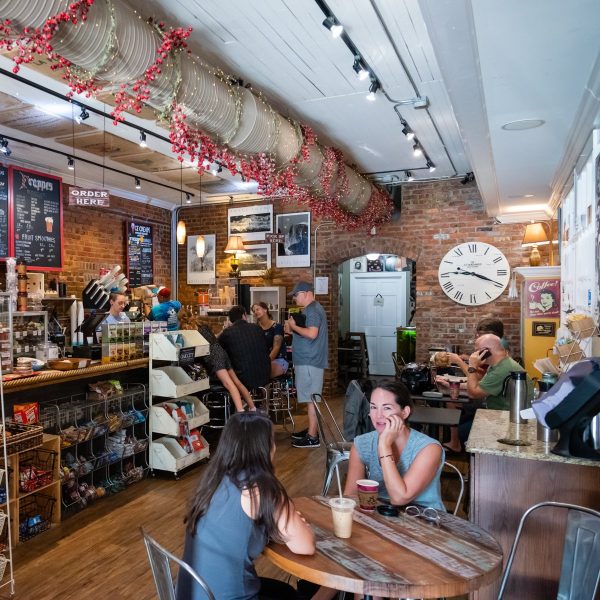 Blue Moon Bakery is a Triangle staple. It's one of the most notable spots in Downtown Cary, renowned for its delicious deserts and inviting, nostalgic atmosphere. It has lots of natural light, and it's usually fairly quiet as well. They have comfortable seating, with large tables if you need to spread out. Blue Moon is a great choice if you're in the mood to enjoy a treat (try the Mint Brownie) while getting your work done. They also serve a variety of coffees and other caffeinated beverages if that's a necessity for your studying process. The cafe is open each day from 8 a.m. to 4 p.m. but is closed on Sundays.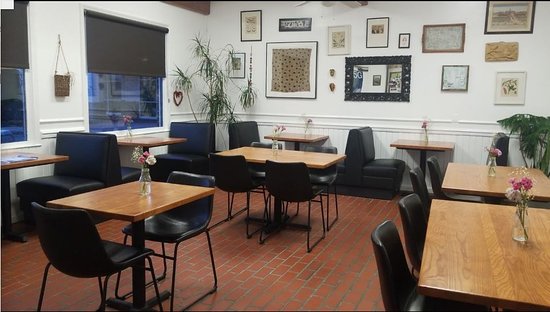 The West Regional Library is another ideal spot to study or get work done. It doesn't involve spending money on food or beverages like other locations in this article, and it's completely public and free to use. You also don't need a library card to just go there and do work – that's only if you want to check out a book. This is a great option for high school students longing for a workspace similar to that of a university library. It helps to be surrounded by many other people being productive, acting as a sort of positive peer pressure to keep you focused on your work instead of scrolling on your phone. Another plus is the norm of keeping a low volume level. The West Regional Library is one story but it's pretty large and has many nooks and spaces with desks and chairs to work at. There are also more comfortable seating options, like large lounge chairs or couches if you want to be more relaxed. West Regional has free, public Wi-Fi, public computers, and there are printers available that can be used for cheap. The library is open from 9 a.m. to 9 p.m. Monday through Thursday, 9 a.m. to 6 p.m. on Fridays and Saturdays, and 1 p.m. to 5 p.m. on Sundays.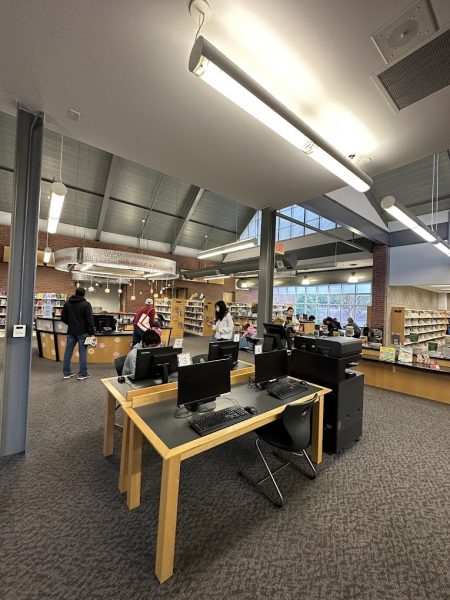 Another, newer local library that's a great place to utilize as a workspace is the Cary Regional Library, located in Downtown Cary. As opposed to West Regional, this library is definitely more grand in appearance. It boasts two stories and looks very modern inside and out. Cary Regional is more comparable to a university library, both in size and in the quality of its facilities. There are many comfortable places to work in a variety of locations throughout the building, so there's no doubt you'll find your perfect study spot. You'll benefit from the usual pluses of a public library: it's free to use, you don't need a library card to just study there, it's quiet, there's free Wi-Fi, public computers, and printers you can use for low cost. It has a lot of natural lighting coming in through windows if you prefer a light and bright workspace, and the environment is generally visually pleasing. Cary Regional Library has the same hours as West Regional, which are in the previous paragraph.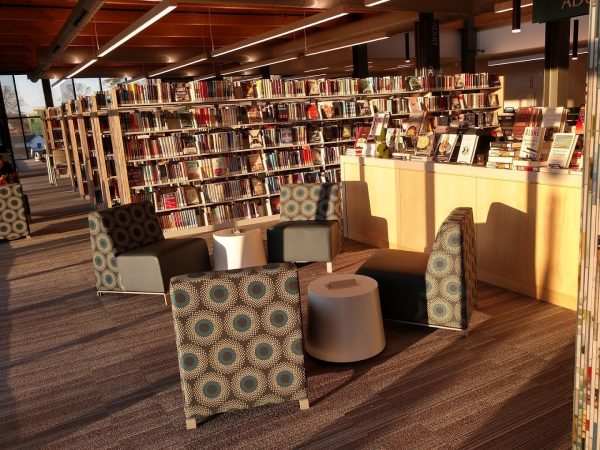 Cup A Joe, located on Hillsborough Street, is revered by NC State students for its variety of quality coffees, beverages, and food items. Its funky interior gives it an eccentric atmosphere, compelling students from the nearby campus and locals alike to gravitate towards it. They have free Wi-Fi, as well as plenty of seating, with the shop spanning three large rooms, each one having its own distinct character. Whether you find a spot under the mural, or against the red walls, you're sure to be comfortable and revitalized. Cup A Joe is specially curated to be an environment "where you can study, meet friends, or simply unwind," and it couldn't be a better place to keep you productive. They are pretty busy during morning hours, so this spot is best during afternoons and evenings. Cup A Joe is open from 6 a.m. to 7 p.m. every day of the week.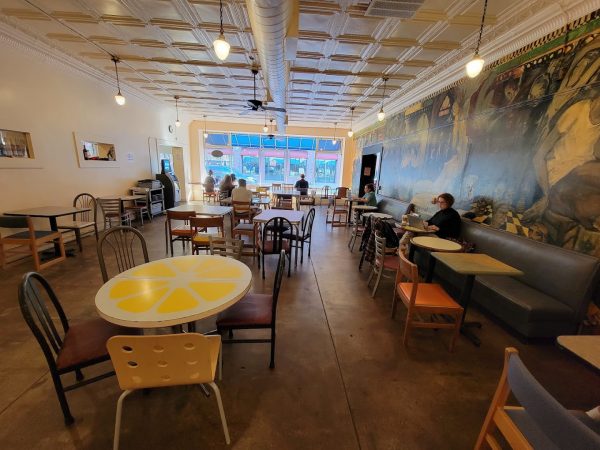 Summary
Placing yourself in environments that you associate with relaxation, productivity, fun, and general positivity tricks your brain into not dreading the homework and studying. It helps you feel rejuvenated and like you can take it all on, largely because you aren't in the same old spot where you've stressed over your math homework 500 times. The key to using this method is switching up spots frequently so that your public places don't start filling you with the same sense of dread as your desk. Although, it's wise to supplement your public working places, and not forget to return to your trusty desk. Sometimes, doing work at home is the most convenient and stress-free option.