Art Club's Grand Plans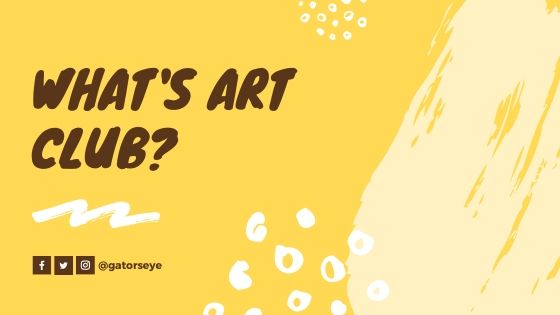 A. Guo, Asst. Opinion Section Editor, Tech Support Team
October 31, 2019
Connectivity happens every Thursday at Green Level High School: students get to choose what they want to do with forty minutes with their time. Options are playing a sport, learning how to buy a car, getting tutoring, along with many others. But one choice, in particular, has gained a large amount of attraction and popularity: Art Club.
The club was so popular, in fact, that the slots were increased so more people could attend. Despite the addition of extra spots, the club was and is still often "maxed out" on AllTimely.
So what is Art Club and why has it gained so much attraction? 
Abigail Kutz, president of the Art Club says Art Club is "a place to finish projects up if you have art class or work on projects for the school." As for why it has gained popularity Kutz says, "there's a lot to offer: it is not very constricted, you can talk to everyone, have snacks almost every week, do fun projects, get involved with the school, and also get notifications about art contests."
Elizabeth Muthalaly, a Green Level Sophomore and Art Club member says that she goes to Art Club, "because it's a place where you can express yourself. We are involved in school events and create art for school, so we feel more connected to the school." Through the projects and activities, members are able to use different mediums of art to share their own personalities and ideas. Another member and Green Level Sophomore, Catherine Kirch, says, "The freedom and creativity of art," is what makes Art Club so special.
Additionally, the Art Club also has many projects they are currently working on. Kirch says one exciting project is that they're "going to use stickers to tattoo the two white pillars in the library." These stickers will be designed and made by the Art Club members, so make sure you visit the library once the project is put out! 
Some other projects the club is working on or planning are decorating the library windows and making tape casts of humans in the music hallway. These projects are to help "liven up the school," Kutz says.
The club comes in various forms depending on the connectivity day; on A-Days it is Photography Club, B and C-Days it is Art Club, and on D-Days, it is Fashion Club. If you are interested in any of these projects or events, look out for art club when signing up for connectivity during advisory. More in detailed updates about the Art Club will also be coming soon.