Gator of the Week: Abby Lu
S. Vargas, Asst. Student Life Section Editor, Tech Support Team
November 8, 2019
Say hello to this week's Gator of the Week, Abby Lu! Lu is a freshman here at Green Level High School. She is a very hardworking student who tries to do the best that can. Abby was born in Atlanta, Georgia, but her parents are from Taiwan and are very supportive of her. She is an only child and likes all things music. She shows her love for music through her enrollment in the Green Level band. She plays the flute and does competitions outside of school. Some of her other hobbies including writing stories and reading. Abby loves to eat sushi because of all the variety. Abby was recommended by Mr. Degeeter, and he said that "she is always eager to learn, always smiles and says hi in the hallway, and is a great kid all around." With her smile and with her treatment of others she really shows that she wants to help everyone. Congratulations Abby!
About the Contributor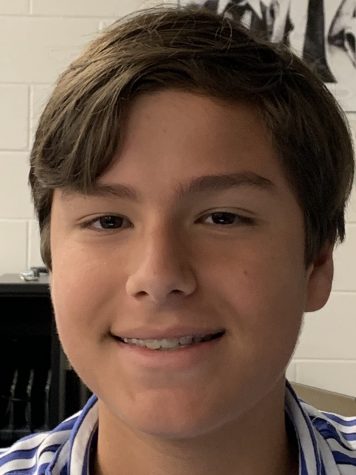 S. Vargas, Asst. Student Life Section Editor
Sebastian Vargas is a loving, caring, and eccentric 15-year-old who tries to think about others in all his actions. He loves to play instruments and is...