Game Time: Assasins Creed Oddysey Review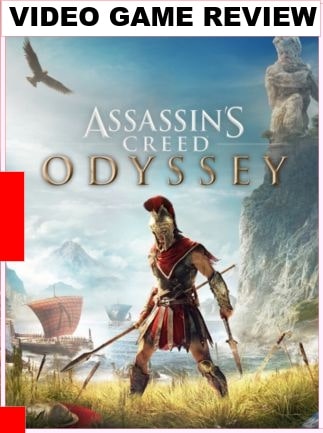 Today's game that we will be reviewing is Assassin's Creed Odyssey. In a land of myths and legends, the goal of the game is to discover different parts of Greece and nearby places, attack animals and warriors to become the top warrior of all and find all your family members.
We played the game, and we found there were many obstacles, emotions, fighting, and family love. This roller coaster ride doesn't just require you to play the game, it also requires you to make a decision with your character each time and every decision has a different ending. So it is important that you make the right decision so that you don't lose any of your family members. But don't worry, even if you lose all the family members in the quest of finding them, then you will have friends with you to support you and make you feel happy. Because this game takes place during the Peloponnesian war, your main character has to help the spartan army defeat the Persian army, so there is a lot of adventure and fighting to do.
According to Google's review, the game reviews show that IGN gave a 9.2/10, Metacritic gave 83%, and the PC gamer gave a 90%. The price for this game will be 15$ if the game is a cd, but if the game is digital, then it is 60$. So if you want to save money buy the CD version.
We can say is that if you buy this game and you will not be disappointed. From our experience playing the game, it was amazing and many of the aspects of it gave us entertainment. So in our opinion, Assassin Creed Odyssey is a perfect mix of action and adventure–but just a heads up that this game a mature-rated game, so it is good to consult with your parents first.