Indoor Track Meet
P. Kale, Staff Writer
January 15, 2020
The atmosphere of the meet at JDL Fast Track in Winston Salem was loud and encouraging on January 10. That Friday night, the stadium was filled with coaches, athletes, and parents–all of whom witnessed intense competition and performance from our Green Level athletes. A lot of records improved compared to our last meet, but there is still room for improvement for us.
Logan (Jinsung) Hur

placed 4th/56th in the Boys' 55m and 5th/45th in the 300m.

Alex Fernandez placed 7th/38 in the Boys' 1000m.

Alexa Nestor placed 7th out of 56 in the Girls' 300m and in the 55 hurdles. She also got 3rd in the high jump. 

Girls 4×800 — 6th place. 

Campbell Dille — 1600m 7th place. 
Although these are only some of the performances we saw in the meet, there were still Green Level athletes who, even though they placed lower, saw themselves reaching a better personal record compared to the last one. For many–including this writer–the importance of the evening was in the challenge. When I competed in the 55meter dash, I felt that I should just finish the race to the best of my ability even though I knew that I would not see good results. At the starting line, there were a few misfires, but as soon as I heard the gunshot, I dashed to the 55m line with effort.
Other schools that ran alongside Green Level had juniors and seniors who were very fast and Green Level's freshman and sophomores gave a tough battle to them. Our program is in the developmental stage, but many hope that by the time our athletes reach their junior or senior year, we may become one of the best high school programs in Track and Field.
Some Green Level athletes finished strong, while others were unsuccessful in their events and I interviewed a few of them to get their insight about the meet and how they did in their chosen events.
Ye Liu– "The environment was very chill and competitive and overall everyone was respectful to each and every athlete who ran."
Isaac Welborn– "I'm not happy with my time and I see that there is room for improvement in racing. However, it is very motivating to have other people and teams from other schools to compete with."
Overall, it was a great evening, one that illustrated the famous words of Zig Ziglar: "You don't have to be great to start, but you have to start to be great." 
About the Writer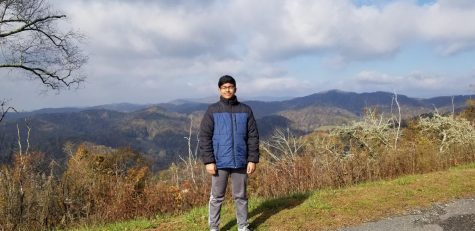 P. Kale, Staff Writer, Tech Support Team, Announcements
Pranav is a sophomore who runs Cross Country and Track and Field. He aspires to work in a STEM-related field like computer science. He loves his family...