Abilities Tennis
The Green Level Women's Tennis team is out of season, but definitely not out of the sport! The girls gathered together last Sunday (3/1) to make a positive difference in the community with tennis. 
The whole team met together once again to buddy up with some wonderful athletes! Abilities Tennis is a program that has volunteering opportunities for people of all ages with intellectual disabilities. 
This was the first of many different volunteering events the team will do with them, and all the girls had such a great time. Sophomore, Diya Ramchandani organized this whole event for the team. Freshman, Sania Musti tells us, "The boy I had was so sweet and cute, it was actually hard saying goodbye, I know this is for sure something I'm going to be looking forward to continuing."
About the Writer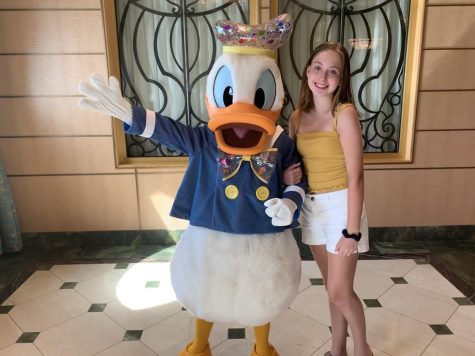 M. Grabowski, Editor-in-Chief
Editor-in-Chief Milla Grabowski has worked with everything from writing to photography, and enjoys cooking and hanging out with friends in her spare time....