Gators at Home: Ep.1
A. Guo, Asst. Editor-in-Chief
April 13, 2020
The Gator's Eye is starting a new show on YouTube called Gators at Home! Each week we will interview a new guest about how they are doing and keep track of how the gators are spending their time in quarantine. Join us for our first episode with the wonderful Lauryn Taylor!
She talks about some shows she's been enjoying, classes and hobbies she's been picking up and lets us know how she's been doing.
Here is the class Taylor mentions in the interview:
https://www.coursera.org/learn/the-science-of-well-being?utm_source=gg&utm_medium=sem&utm_content=09-ScienceofWellBeing-US&campaignid=9728548210&adgroupid=99699672436&device=c&keyword=science%20of%20well%20being&matchtype=b&network=g&devicemodel=&adpostion=&creativeid=428321686708&hide_mobile_promo&gclid=CjwKCAjwssD0BRBIEiwA-JP5rCj-qfi3-MfsS4nrR_CcuQf-d3J32Z464zX4BWpwysj9QjSWwu0GERoCQJsQAvD_BwE
If you want to be interviewed, use the contact link below or message us on social media.
About the Contributor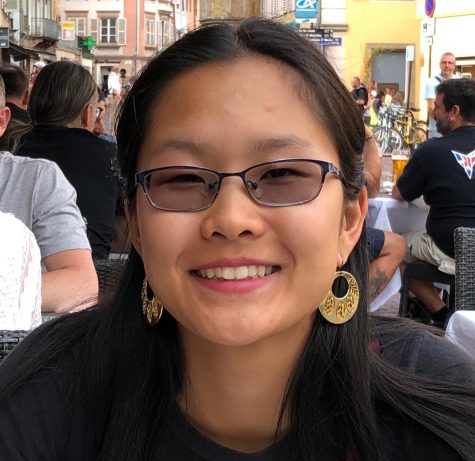 A. Guo, Editor-in-Chief
Aida is a junior who enjoys volleyball, singing, teaching and art. In her free time, she enjoys listening to indie and Korean music, writing letters to...