Are Restaurants Safe?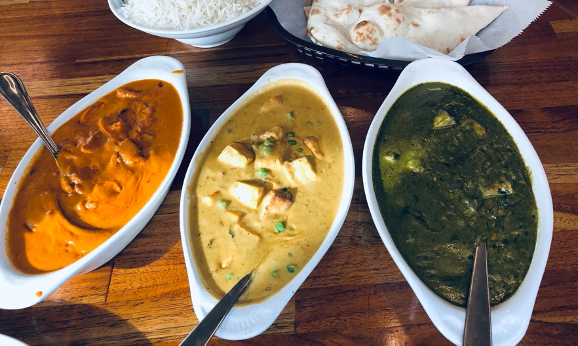 Food enthusiasts have long awaited for the return of dining inside their favorite restaurants since quarantine went into effect earlier in the year. Their high hopes have paid off as many restrictions have been lifted during recent times. Easing into ordinary aspects reminiscent of pre-lockdown, restaurants have been given the green light to serve people in-house. While it appears to be a smooth transition, concerns have lingered around a series of questions many want to be addressed urgently. Is it ethical to revert to eating at restaurants, and what are the safety precautions one must do to avoid jeopardizing public health?
A Green Level junior, Saphwan Syed, has had an inside scoop about these issues from his experiences at his family business, Kababish Cafe. It is an authentic Mediterranean bistro located at the heart of Downtown Cary on Chatham Street, specializing in chicken skewers, spicy curries, and pita wraps. When asked about his two cents on these matters, Syed noted how "Customers are expected to be equipped with masks in the presence of others." He also touched upon the flexibility and adaptability the restaurant utilizes amidst the pandemic. "We have alternatives for customers who are wary towards the spread of Covid by providing take-out without contact and doorstep catering." Syed remarked.
According to Syed, Kababish also organizes their seating arrangement to enable social distancing. "It is my utmost responsibility to ensure everyone remains six feet apart." Syed asserted. He additionally prefers writing down orders from the outside terrace, as it mitigates the virus from spreading due to increased air circulation. At the end of the day, it boils down to two elements, with the first being consumer accountability. Secondly, in tandem with the previous, as long as restaurants are opened with discipline, there should not be a fear of repercussions.