Fall Football Delayed, But The Swamp's Path Is Clear
There is no doubt that COVID has deprived students and staff of many experiences since the beginning of the school year. Unfortunately, one of the experiences cancelled has been fall football games. Getting together with your friends on a crisp fall night, being ecstatic when we win and somber when we lose, there is nothing quite like it. While we may not be able to attend these games in person, Wake County and the NCHSAA has found a way for our talented players to compete in the upcoming season. This poses many questions as to how our players are preparing. Last Thursday, I sat down with Head Football Coach Benjamin Goudeau via Google Meet to give us some more background. 
"It's a tall task, but our guys are definitely up for it," said Coach Goudeau  when asked about our upcoming football season. "We would like to be playing now, and I think all the players wish we'd have the normal fall experience, especially this being our first opportunity at a varsity season. But that's not the way it is, and we have no control over that." Even though our football team hasn't had the chance to play varsity, this season is promising thanks to a very strong team last year boasting victories over Apex, Green Hope, and Panther Creek to name a few. Not to mention their impeccable 9-1 record.
Given the current restrictions, there is currently no on campus training for our football team. However when asked about this, Coach Goudeau explained that, "it's on a county by county basis. So, there are some other counties in the state that are training, but Wake County isn't, Durham County isn't." This may raise questions about if our competitors would have an advantage over us due to our lack of in-person training, but Coach Goudeau assures us that all of our competitors are following the same training guidelines. Not only has the virus prevented us from attending the games and delayed our players training together, it has cut our season much shorter. Our first football game begins February 26 and our season concludes on the ninth of April, giving us a total of seven games.
Despite these training challenges, the players still find time to make sure they stay in top physical playing form. Coach Goudeau explained, "Our guys are doing stuff on their own. A lot of them have gotten together and have done player-led workouts, which is excellent. Some guys are really stepping up and showing their leadership qualities, but coaches right now, we can't do anything with them." 
No matter what separates our team, they still find a way to push forward. Whether we're able to attend our next game in person or watch it through our computers, you can help support the Gators in the meantime by following them on Instagram @greenlevelfootball.
About the Contributor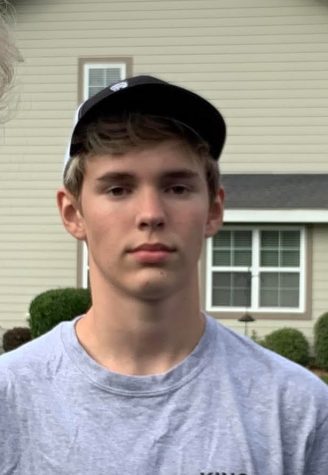 M. Honaker, Staff Writer
Matthew is a freshmen at Green Level born and raised in Cary, NC. He enjoys listening to music, swimming, and hanging out with friends. He follows all...