How Bryson Dechambeau Has Changed Golf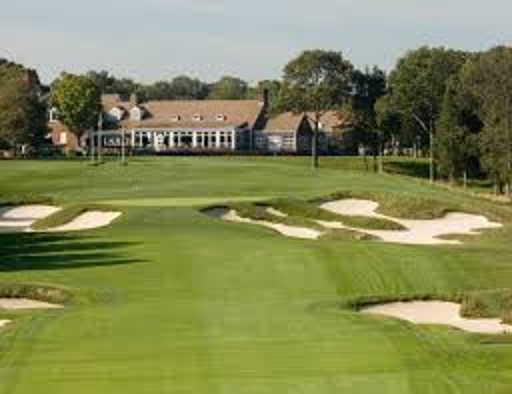 B. Hays, Sports Section Editor
October 6, 2020
Just a couple weeks ago, Bryson Dechambeau won his second USGA title and his first major championship at the US Open. It still hasn't completely set in. The US Open was played at Winged Foot, a historically difficult course meant to put a premium on accuracy. But even more so this year. On the PGA tour, there have been complaints from fans about courses playing too easy, resulting in golf becoming less fun to watch. This was no more apparent than at the Northern Trust, the first of three playoff events, when Dustin Johnson won at 30 under par. Winged Foot and the USGA were aware of these complaints and promised to make Winged Foot a true challenge. 
On the Monday before the tournament, the director of golf at Winged Foot, Steve Rabideau made headlines by stating, "Plus-8. Plus-8. Plus 8. … That would cap a very difficult summer. And my guys know that's what I've been thinking," when asked what he wanted the winning score to be. Little did Mr. Rabideau know that someone had different plans in mind. Someone named Bryson. 
Bryson has been well known as a strange character around the tour. When he first came out he was known as a science nerd who plays with same length irons and wears a strange looking Ben Hogan inspired cap. He was bashed by fans for his strange style and his unusual outlook on the game. He was then the center of a slowplay controversy in 2019 as 4-time major champion Brooks Koepka came out and said, "Hitting a golf ball is not that hard… it's kind of embarrassing." He was referring to Bryson's painfully slow pre-shot routine, which involves various measurements and calculations in order to plan out his shots. Brooks suggested that they should 'put him on the clock' and penalize him if he takes over a certain amount of time. Instead of speeding up, Bryson took on another strategy. 
Over the winter and throughout the quarantine period, Bryson Dechambeau became determined to hit the ball longer. His theory was slow play would no longer be a problem if he could drive it past everyone. In golf, the furthest player from the hole goes first, so this would give Bryson time to plan out his shots and be ready when it was his turn to play. He began working out every day and went on a diet to gain muscle and weight. This new diet includes 7 protein shakes a day. Over the quarantine he gained 40 pounds, and is now routinely hitting drives 50 yards past the competition. According to Bryson, "I have to chase down the most scientifically efficient way to get the golf ball in the hole." Once again, many came in with doubts citing the increased likelihood of injury. Others said it wouldn't be sustainable. Even after he won the Rocket Mortgage Classic in July, many were still critical of Bryson, claiming that he had yet to win a major. 
Bryson came out on Thursday of the US Open with a strategy unlike the rest. While almost every other competitor put a premium on hitting the fairways and avoiding the nasty, grown out rough, Bryson came out swinging for the fences. All week long. After a solid first round of 1-under par, 69, Bryson came to the last hole of his second round still even par for the day and 1-under for the tournament. He proceeded to hit a 380 yard drive followed by a pitching wedge to 6 feet on the Par 5 finishing hole. He made the putt for eagle, which put him into the final group on Saturday. After a solid round of 70 on Saturday, he came into Sunday, only trailing Matthew Wolff. The Sunday conditions proved difficult to all as not a single player finished under par. Excluding Bryson. His strategy was on full display Sunday and could very well change the way people play the game. He continued to hit driver after driver, sometimes in the fairway, sometimes in the rough. But it didn't matter. If he was in the fairway he would have a wedge into virtually every green. If he was in the rough, not only was he further down the hole than the rest of the field, he also had the most strength to get out of it. The rough proved to be a lot less of a factor for Bryson. He shot a 3-under, 67 in the final round, winning the championship by 6 strokes, quite a wide margin.
Fellow tour pros expressed their surprise towards his astonishing victory. These are Rory Mcilroy's statements post-round. "I sort of said, 'OK, wait until he gets to a proper golf course. He'll have to rein it back in,'" Rory McIlroy said. "[Winged Foot] is as proper as they come, and look what's happened. He's got full belief in what he's doing, and it's pretty impressive. It's kind of hard to really wrap my head around it." Masters Champion Zack Johnson said after the tournament that if someone told him you could win a US Open with a disregard for fairways he would say, "no chance." Rory went on to state, "I don't really know what to say because that's just the complete opposite of what you think a U.S. Open champion does." 
Bryson walked up the 18th hole with a 6-shot lead and a US Open trophy awaiting his arrival after putting on a four day exhibition on one of the hardest golf courses in the world. Not only was he the only player under par on Sunday, he was the only player under par for the overall tournament. The silence that greeted him was actually quite fitting if you think about it. Those that had questioned his methods were being shushed, those who mocked his scientific approach were being muted, and those who laughed at his protein shake led diet were not laughing anymore. Because Bryson Dechambeau had the last word today, and he will now forever be known as a US Open Champion.