Top 3 Tracks of The Week
Singles are as they are named. Single songs released by artists in between large projects. These singles serve a variety of purposes. Singles can be released to increase excitement for an upcoming project, serve as small collaborations that artists didn't feel belonged on an album, or can be released in between projects just to keep fans satisfied. A lot of artists released singles this week included some big names, so here are my top three singles of the week.
"Fake" by: Lauv, Conan Gray
It is always an interesting collaboration when a primarily pop artist, Lauv, and an indie artist, Conan, collaborate. This particular time, it was very well executed and definitely leaned towards the pop side of the spectrum. This track definitely sounded like the songs you often hear on the radio. It is heavy on guitars and has a relatively low bass line, allowing for the artists' voices to be the main instrument. My only criticism for this song was the fact that it sounded very basic. Not every song is going to be better than the last but this hook sounds very similar to "Close" by Nick Jonas. Overall however, this was a great song and I rate it a 6/10.
"Nah Nah Nah" by: Kanye West
After recently reactivating his instagram, Kanye had fans very curious as if he was planning on releasing some new music. Well Kanye didn't disappoint persay. While Kanye did in fact drop a song it was much more trap than was expected. I am not complaining, I am just glad to have some new Kanye music however, this song draws heavy inspiration from Kanye's peer, Future. His heavy auto tune and slightly off beat hook was very uncharacteristic of Kanye, this matched with the flute heavy beat definitely sounded like Young Thug or Future. Overall, Kanye's mediocre songs are better than most artists bangers and Kanye definitely had some clever punchlines. I rate this song a 7/10.
"King Alfred" by: IDK 
I must admit, Maryland rapper IDK never misses. I like to stay away from large generalizations, but i've listened to IDK's entire discography and there is not a single track I don't like. This upbeat single is packed with clever punchlines, social commentary, and hard bass hits. It also features adlibs from Lil Yachty. IDK's catchy hook and nonstop verses combine to make another timeless classic from IDK. Overall, I'd give this song an 8/10
About the Contributor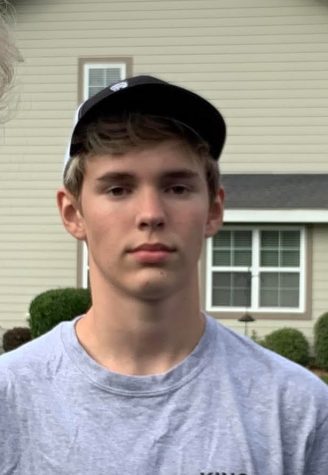 M. Honaker, Staff Writer
Matthew is a freshmen at Green Level born and raised in Cary, NC. He enjoys listening to music, swimming, and hanging out with friends. He follows all...