Artist Spotlight: Tanya Basak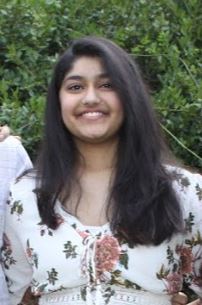 D. Khan, Arts Section Editor
November 12, 2020
This week's student artist spotlight highlights Tanya Basak! Tanya is a junior at Green Level. When she isn't making art, she spends her time playing FPS and Nintendo games, reading, and binge-watching her favorite tv shows. Her favorite colors are cyan, pink, and orange–which you can see in some of her beautiful watercolor work.
Tanya's been making art since third grade but started taking the hobby seriously when she entered high school. "I would describe my progress as slow up until last year when I really started to try and further my art skills," she says. In this past year, her art improvement has been quick and incredibly impressive. 
"My preferred mediums are watercolors and charcoal," Tanya says. Her watercolor portraits are bright and beautiful, building up light washes of color, and her charcoal pieces show her attention to depth and detail. Although portraits are her favorite subject to paint or sketch, Tanya also enjoys character design. Her art looks like something you'd see on Pinterest or Instagram and want to recreate yourself, which makes sense as online influences were big sources of inspiration for her art. 
Tanya's top piece of advice for other artists is that it's important to learn the basics, but it's also important to gather inspiration. "The only reason I got so into watercolor was because I would see awesome works online and want to do it myself," she explains. Repeatedly practicing the fundamentals will help in any style or medium, and combining your style and skills with outside influences can only improve the art. If this is how Tanya's improved only recently, we can't wait to see her learn and evolve even further!
Thank you to Tanya Basak for her interview! If you would like to recommend yourself or another student for our artist spotlights, please email [email protected].