My Top Three Tracks of the Week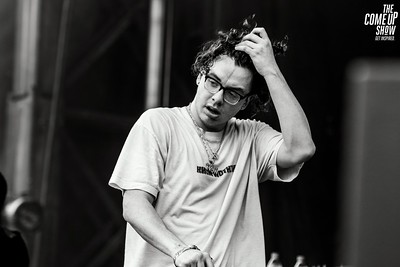 Singles are as they're named. Single songs released by artists in between large projects. These singles serve a variety of purposes. Singles can be released to increase excitement for an upcoming project, serve as small collaborations that artists don't feel belong on an album, or can be released in between projects just to keep fans satisfied. A lot of artists have released singles this week including some big names, so here are my top three singles of the week.
"Tyler Herro" by: Jack Harlow
Honestly, Jack Harlow has never been my favorite rapper, but he does make some great singles. This formulaic song is very similar to his break-through single "WHATS POPPIN" in the way that it has a lot of non-stop verses and punchlines. I think that Jack Harlow has a lot of charisma and lyrical technicality, however, this song sounds almost formulaic and lacks substance. I can't say too much about that though because Jack Harlow never struck me as an influential rapper to begin with. Overall, I'd give this song a 6/10.
"No No No (feat. A Boogie Wit Da Hoodie)" by: Flipp Dinero
No one can handle flute beats like Flipp. This song reminds me of his early 2019 hit, "Leave Me Alone" but as the saying goes, "If it ain't broke, don't fix it" This flute and bass heavy beat featured a catchy hook from Flipp Dinero and decent verses. I also thought that the Boogie verse was disappointing. It sounded like he didn't really try that hard. This song would've definitely sounded better without the feature. However, Flipp did too good of a job to have it not be on this list. This song gets a 6/10.
"Back to the Streets (feat. Jhene Aiko) by: Saweetie
I did not expect to like this song half as much as I did. It was super catchy, rhythmic, and just a great song. I would say it leans more towards the pop side of the spectrum rather than the Hip Hop side. This is definitely the type of song that you would hear on the radio. Once again, I think the feature kind of hurt the song. I have a great respect for Jhene Aiko but I think that Saweetie carried the song. 5/10