Positive Point: Wild Polio Eradicated Throughout Africa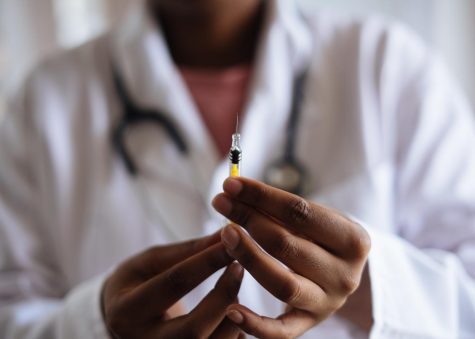 During this daunting time in our world, it's easy to focus on all the negative events going on around us; however, there are positives that should be known too.
On August 25, The World Health Organization declared that Polio has been eradicated in Africa. 
Polio is a life-threatening disease caused by the poliovirus. The virus spreads from person to person and can infect a person's spinal cord, causing paralysis (paralyzation). 
There is no treatment and no cure but getting vaccinated can prevent infection.  
President Franklin D. Roosevelt was a famous survivor of polio. He contracted the virus in 1921 at the age of 39 and became paralyzed from the waist down, forcing him to use a wheelchair for the rest of his life.
1894, the first epidemic of polio occurred in Vermont with 132 cases. 
1908, Karl Landsteiner and Erwin Popper identified a virus as the cause of polio by transmitting the disease to a monkey.
Due to a successful vaccination program, the US has been polio free since 1979.
In 1996, the Kick Polio Out of Africa campaign was launched. At the time, wild polio paralyzed 75,000 children each year. African leaders, health workers, volunteers, parents, global donors and organizations united to reach every child with polio vaccines. 
Now the continent has not reported a case of wild polio since August 2016.
Today, about 220 million children across the African region are immunized against polio every year.
According to the Centers for Disease Control and Prevention, to advance global progress against polio, we must continue to vaccinate to maintain high population protection against the virus and to prevent polio from traveling to other countries from the two countries (Pakistan and Afghanistan) where wild poliovirus type 1 transmission has not been interrupted. 
"This is a momentous milestone for Africa. Now future generations of African children can live free of wild polio," said Dr. Matshidiso Moeti, WHO regional director for Africa.