Alex Fernandez, Green Level Cross Country Make History
B. Hays, Sports Section Editor
December 16, 2020
The Green Level Cross Country teams have been setting a high standard for sports at Green Level. Every day is a big day and none was bigger than when the Green Level Girls picked up a dual team win over Green Hope. The girls became the first team to play Green Hope head to head and defeat them. 
For the men's team, Alex Fernandez became the first male race winner against Cary High School. He followed up his win with yet another win over Green Hope. After the race, he commented, "It was a great week, I was feeling really good after a nice week of training. I had the lead the whole time and took them on the hill." A couple of days later, Alex became the first Gator to receive an NCHSAA performance of the week honor.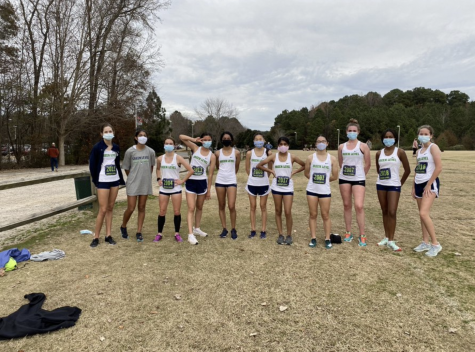 This Saturday, Green Level Cross Country will be back at WakeMed Stadium to face off against Apex/Apex Friendship/Cary at 8am.