Georgia Senate Runoff Election
As you may know, there is a Senate runoff election in Georgia, which is detrimental for both Republicans and Democrats as it will determine who will control the Senate.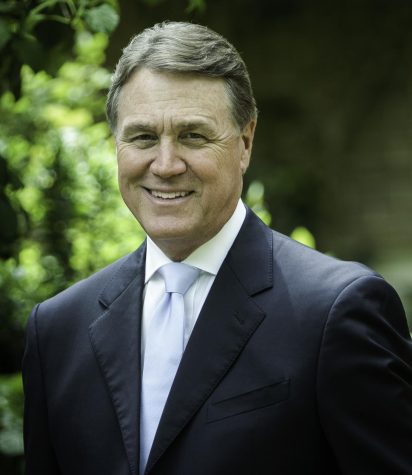 What is a runoff election? As per Georgia's election law, if none of the candidates contesting in the general election get more than fifty percent of the votes, they must have a runoff election between the top two contestants to choose the winner. The runoff election is happening on January 5th and the contestants are Senator David Perdue (R) vs. Jon Ossoff (D) and Senator Kelly Loeffler (R) vs. Reverend Raphael Warnock (D).
If Democrats win both seats, the Senate will be split 50/50. When voting for a law Kamala Harris can cast the tie breaker vote, giving Democrats the victory. This will make it easier for Democrats to advance their progressive agenda. If Republicans win even one of the seats, they can continue with their conservative plans.
But there is a catch- there can only be a vote for the bill if there is not a filibuster. A filibuster is when Senators delay voting for the bill by asking questions and giving speeches, and not giving the Senate a chance to vote on the bill. The Senate needs 60 votes to end the speeches and go straight to the vote, which won't be possible with a 50/50 Senate. Filibusters started in 1806 when Vice President Aaron Burr suggested the senators add this rule, which opened the door to unlimited obstruction. The option was not used for 30 years and rarely after that. But for the past two decades, the numbers have gone from 40-50 per year to 300+ during 2019-2020. This hinders policy making as the Senate always has to depend on getting 60 votes, and cannot pass laws even if they have the majority.
Coming back to the election runoff, the race is very tight. As of December 24, Perdue (R) is leading in the opinion polls in one race and Rev. Warnock (D) is leading in the other. Currently, the Republicans hold the edge as Georgia is predominantly a Republican state, and a Democrat has not won the Senate seat in the last 20 years. They have also regularly voted for a Repulican President. Georgians only voted for a Democratic President in 1992 (Bill Clinton) and 2020 when Biden won by a very narrow margin.
The fate of the nation seems to rest on Georgia's shoulders right now, and many will be keenly watching on January 5th to see if it is a victory for their political party. We will wait and see what pleasant (or unpleasant) outcomes the New Year brings for your party.