Driver's License Disney Drama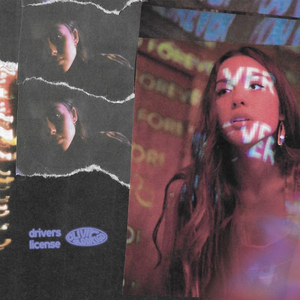 From Jan. 4, TikTok, Instagram, and Twitter have all been buzzing about a new song. This song has created a drama series that everyone is trying to get to the bottom of. 17-year-old, Olivia Rodrigo's "Drivers Licence" hit No. 1 on Spotify's U.S. chart, Apple Music's overall track chart 43 and Amazon Music's overall top songs chart, with over 11 million views and counting. 
"But today I drove through the suburbs / Crying 'cause you weren't around…" Rodrigo's song is about a heartbreaking story when her boyfriend leaves her. However, the lyrics do not just talk about her ex, but his new girlfriend too. "And you're probably with that blonde girl / Who always made me doubt / She's so much older than me…" With this twist, a love triangle was revealed between Rodrigo, her ex- Joshua Bassett, and his new girlfriend- Sabrina Carpenter. 
Just after the first song was released, in a week, a new song was released by Bassett. Neither of the artists addressed the ongoing rumors, but when Joshua Basset shared on Instagram that his song "Lie Lie Lie" was written about a friend who has been lying behind his back, it was widely interpreted that he was responding to Rodrigo's "Drivers Licence". "Lie Lie Lie" is about how-possibly-Oliva Rodrigo has been lying in her songs and is playing "the victim". "So you're telling them it's all my fault / You're the victim this time, oh" 
Not before long, around Jan. 26, Sabrina Carpenter enters into this drama and releases her own song-"Skin". Although Carpenter did address the rumors and stated, "I wasn't bothered by a few lines in a (magnificent) song and wrote a diss track about it,", she claimed that her song was not calling out Rodrigo. However, it was obvious to fans that she did include a few lines about "Drivers Licence". As heard in the song, Carpenter's first stanza says, "Maybe blonde was the only rhyme", this line very clearly a response to Rodrigo's line about the boy in her song being with a blond girl- Sabrina. Later on in the chorus the lyrics," You can try / To get under my, under my, under my skin / Whilе he's on mine / Yeah all on my, all on my, all on my skin", evidently means that Carpenter has something that the person that she talks about in her song, does not have. This something or rather someone is widely believed to be Bassett. 
Even though this love triangle drama is highly believable, we cannot rule out the possibility that it was staged. Leezza Ghimire, a junior at Green Level High, expressed her opinion, "It could be a publicity stunt because there is no way all three of them wrote and filmed the music video for a song all in one week."
Whether it was on purpose or is a real love triangle, this Disney drama has everyone buzzing about it and wondering what's coming up next.