Two Choirs, One Concert
D. Khan, Arts Section Editor
February 6, 2021
At the end of January, Green Level's chorus combined efforts with Apex Friendship to have a joint concert. The two schools pulled together to let their students sing in the virtual environment. 
Mr. Olson and the Apex Friendship chorus department started planning their concert back in September when everyone learned we'd be staying online for at least the fall semester. Normally, the chorus would hold a few concerts with other schools throughout the year. Despite the changes from planning it virtually, Mr. Olson wanted to keep that kind of experience despite the online setup. 
"We combined Google Meet classes for a couple of weeks, and had a blast," he explains. " It was a nice way to break up the monotony of remote learning and do something a little different!"
The students worked incredibly hard for their performance, and Mr. Olson is so proud. He loves their resilience and determination to keep singing, even if it's at home instead of the school or stage. The chorus department at Green Level has grown a ton in the last year, and it's been great to see them continue to grow and improve," he says.
Even though he's excited to get back into in-person performing, Mr. Olson is happy to do what he needs to keep his kids singing. "Necessity is the mother of invention," he says, recognizing that the virtual concerts will continue until it's entirely safe for his classes. "Until we can make that happen, I am more than happy to keep putting our students in a position that celebrates their talents!"
This wasn't the chorus's first online concert, and it likely won't be their last. You can watch some of the performances on their Youtube channel and website. We're excited to hear what they'll sing this semester! C
About the Writer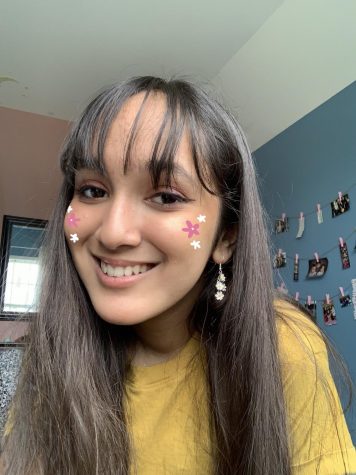 D. Khan, Arts Section Editor
Daneen Khan is a sophomore and returning writer for The Gator's Eye. She loves to draw and paint, and when she's not in class you can find her binge...